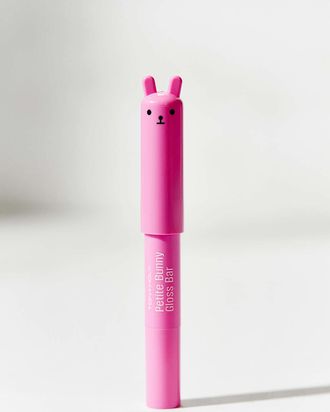 Tastes like Dr Pepper.
Photo: Courtesy of Tony Moly
Soon, you won't be able to buy Bonne Bell Lip Smackers in the U.S. — but these adorable TonyMoly Petite Bunny Gloss Bars may just be able to fill the void. Each one gives off a perfect sheer tint, with a slightly fruity scent that recalls notes of Dr Pepper. They give you instantly flushed, popsicle lips. And because I'm of the Beanie Baby generation, I want to collect them all: There are seven shades, and each gloss's cap features a bunny with a different expression. Here's to the never-never land of lip-gloss youth.
TonyMoly Petite Bunny Gloss Bars, $8 at UrbanOutfitters.com and SokoGlam.com.