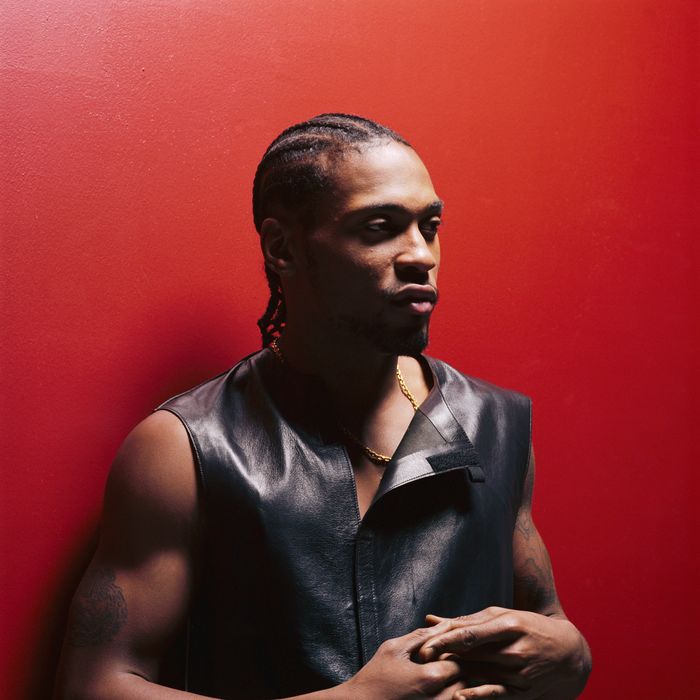 D'Angelo.
Photo: Beth Herzhaft/Corbis
For all the lucky people who get to see D'Angelo perform at the Apollo this weekend, be warned: The singer's suave sexiness and overall ability to ignite the libido might cause dizziness, lightheadness, or even fainting. New York caught up with singer Estelle at the Delta Airlines Pre-Grammy party last night and got all the details about her first concert ever (D'Angelo) and seeing him perform that song.
What was your first concert experience?
D'Angelo, in London, when I was about 19. My mom would not let me out. I was a performer, but she wouldn't let me go to shows — crazy. But D'Angelo in London when I was about 18, 19, at Brixton Academy — amazing. 
Was this right after "How Does It Feel" and …
The Voodoo era. Yeah. So I'm excited for the Vanguard album.
Did he perform that song live like he did in the video?
He did. And then he did press-ups [push-ups]. And then I fainted. My first-ever fainting at a concert, as well.
You're not alone, Estelle. Even the mere memory of D'Angelo's abs in the "Untitled (How Does It Feel)" video are enough to induce shortness of breath and heart palpitations.