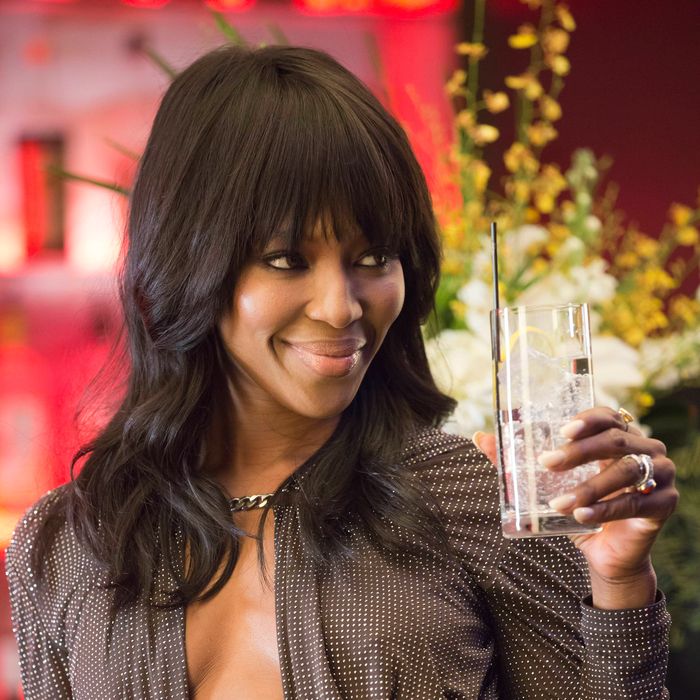 Great episode of Empire last night, really. Cookie was in top form, Courtney Love got some dramatic screen time, and Naomi Campbell returned with the best line in the show's history, the dismissive, disgusted, "What is a bae?"
But a quick word about how Ms. Campbell was treated on last night's show. Now, we're willing to believe that Naomi's character is okay with being the hidden sidepiece of a little punk rapper, because we're certain it's part of some nefarious plan that Naomi Campbell will pull off, while wearing a boss outfit, but we draw the line at this kind of disrespect:
Careful, guys. She might throw a phone, just like we did when we saw that credit.