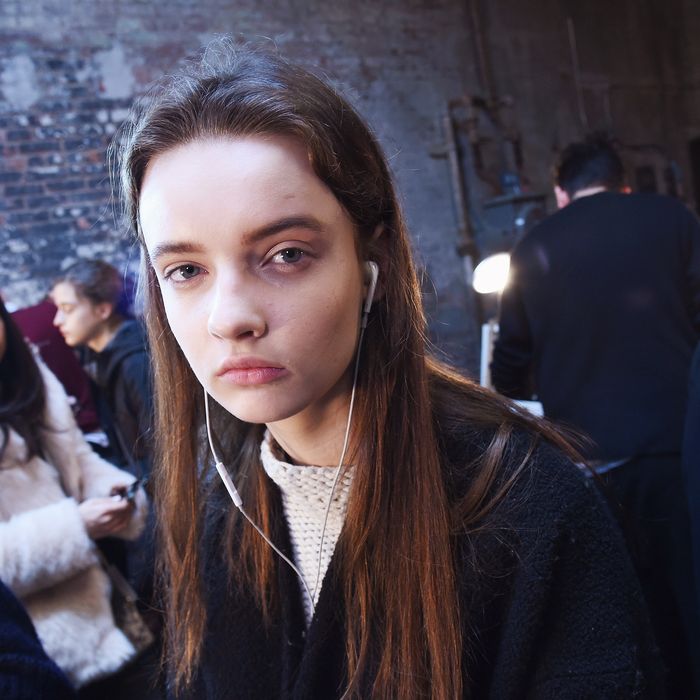 Michelle is Larry Busacca/Getty Images
Photo: Ilya S. Savenok/Getty Images
You see that light? It's the light at the end of the Fashion Week tunnel. Thankfully, there are just a precious few shows, dinners, parties, and presentations standing between now and returning to your regular SoulCycle class. Maybe it's the weather, maybe it was the conflation of Fashion Week, NBA All-Star games, and the SNL 40th anniversary celebration, but everyone really did seem a little bit over it out there today. None more so than the celebrities, who, after bouts of shivering, temporary blindness from flashbulbs, and the sheer exhaustion of coordinating handbag duty with their handlers, are just so ready for a nap and a snack. Won't somebody help them?
It started last night at Alice and Olivia when Sarah Silverman announced she had "a cold" as she swept by waiting reporters without answering any questions, murmuring that she "just wanted to put on normal-people clothes." And then this morning, a worn-out La La Anthony told reporters at Vera Wang that she was just exhausted and "needed sleep."
Even Alexa Chung, who is usually a fixture on the scene, has been taking it easy this NYFW. While sitting a bit sleepily in the front row at Marc by Marc Jacobs — the only show she's been to so far — she revealed that she hasn't been party-hopping as she used to in the past. She cited a world tour and needing her rest as reasons, but a friend chimed in: "I mean, it's cold and we're in our 30s." Truer words have never been spoken, friend to Alexa's right. I too dream of a robe and pizza every time I sneak a nap on the subway while traveling between shows.
Maybe she, and all of us, should take the advice of Michelle Trachtenberg. She was chipper and enthusiastic at Naeem Khan this afternoon. While it was only her second show this Fashion Week, she has a jam-packed last two days of shows and parties still ahead of her. How does she advise avoiding the burn-out so many celebrities are plagued with? "I plan on eating a big lunch of carbs and a mimosa."
See the full Vera Wang fall 2015 collection here.
See the full Marc by Marc Jacobs fall 2015 collection here.