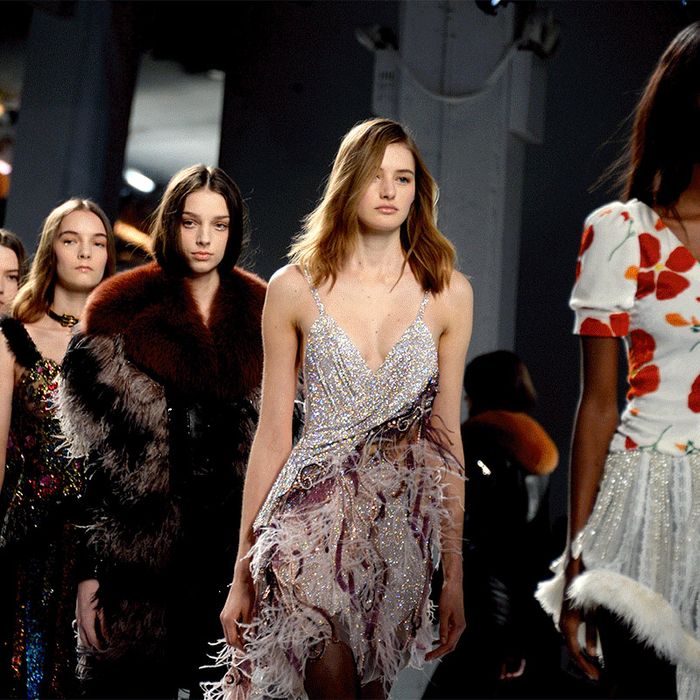 Models walk the runway at Rodarte. (Photo: Clint Spaulding.)
New York Fashion Week blew by so fast, it felt like everything was happening in Snapchat. Luckily, photographer Clint Spaulding was on hand to capture it all for you in infinitely looping images that never delete. Consider this to be your six-second recap of the last remaining days of Fashion Week, starring Kendall Jenner and Gigi Hadid.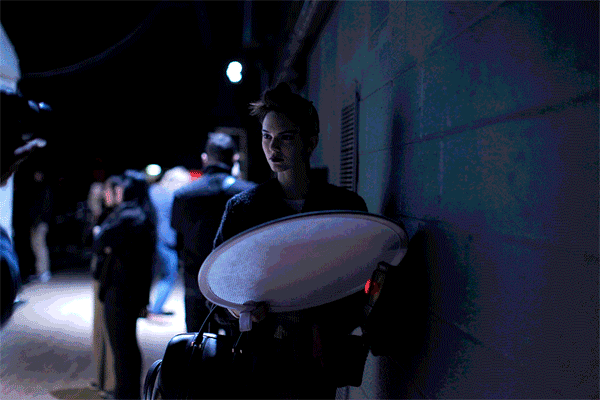 Turn up the lights in here, baby: As Kendall Jenner's brother-in-law once sang.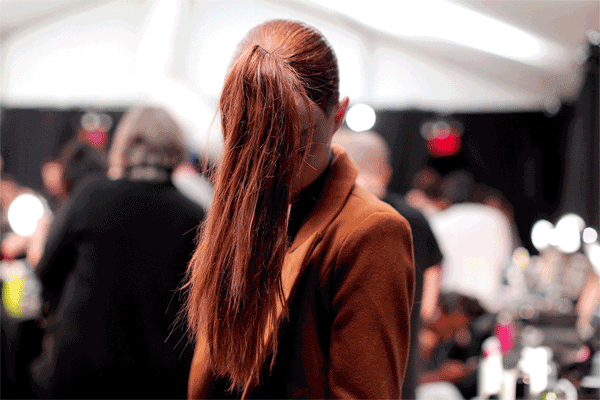 Ponytail flipping is this model's cardio.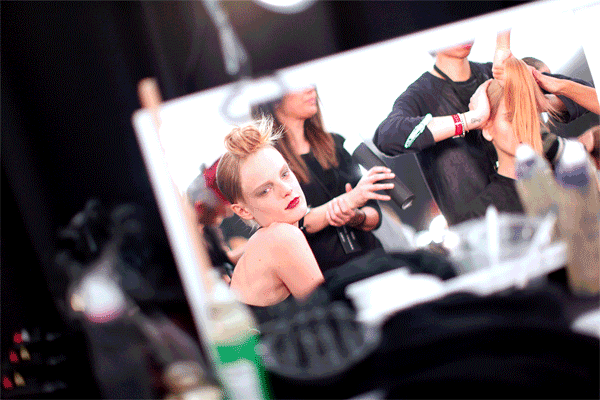 Hanne Gaby Odiele feels pretty.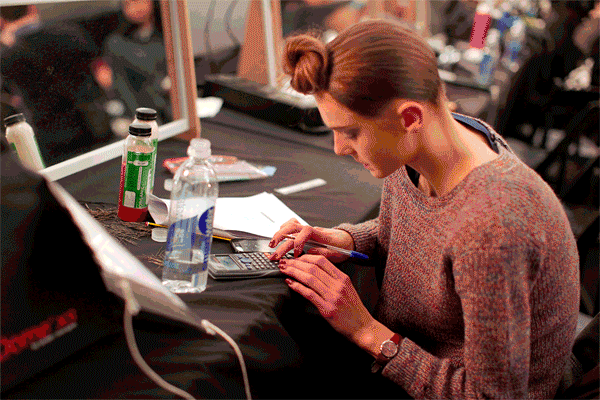 Her topknot is so big because it conceals extra batteries for her TI-83.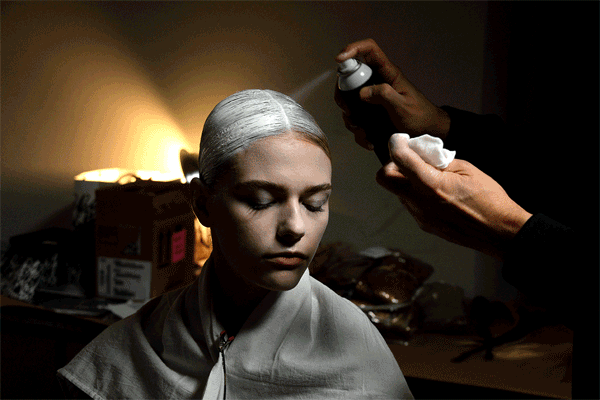 Fashion Week is so exhausting that the process of getting your hair whited-out actually feels relaxing.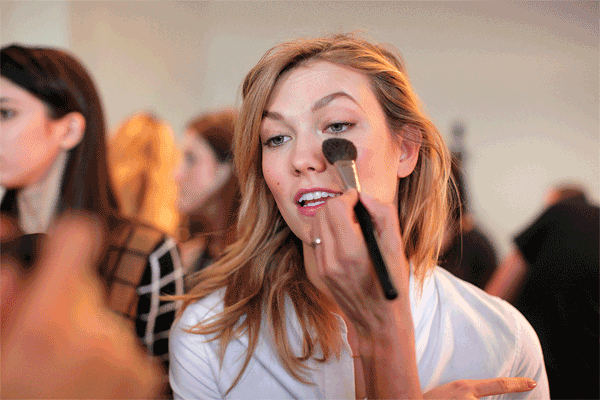 "I want luminizer here, here, and here, everywhere, just like J.Lo."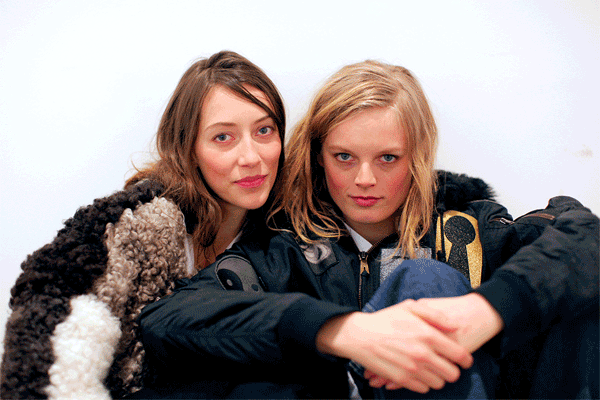 Wait, that's not how you play Kiss and Blow.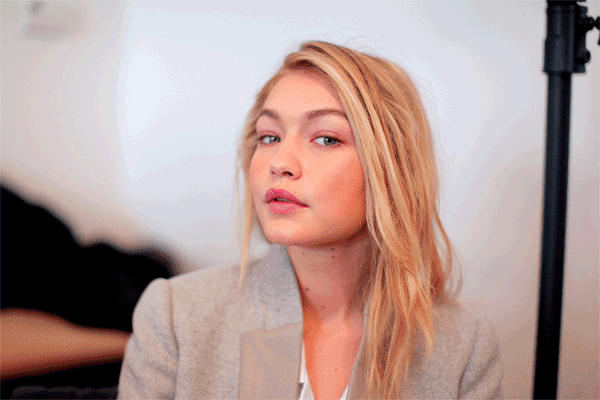 And at Michael Kors, Gigi Hadid delivers the final kiss of Fashion Week. Muah. Till next time.