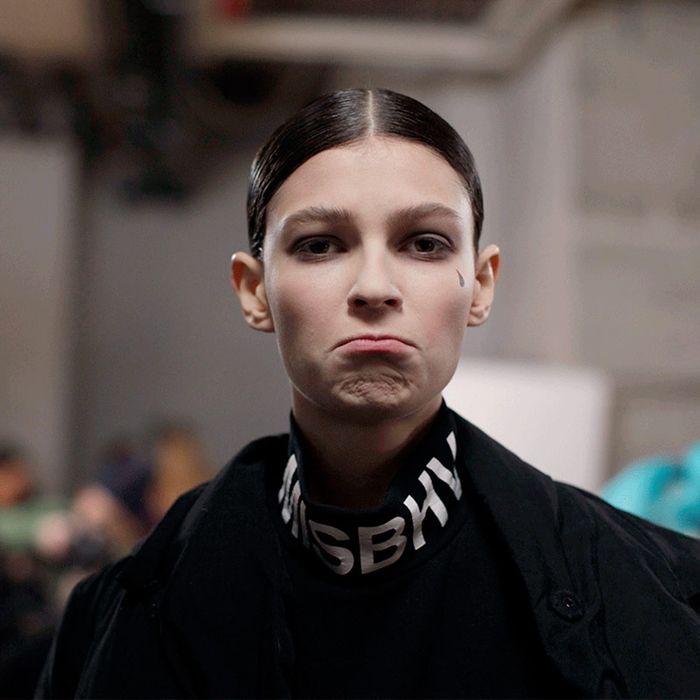 A model pouts at Thom Browne.
Photo: Clint Spaulding
It's partway through Fashion Week: Don't you think you're deserving of a fashion GIF bag? Of course you are, and here it is, starting with a lippy look from backstage at Phillip Lim.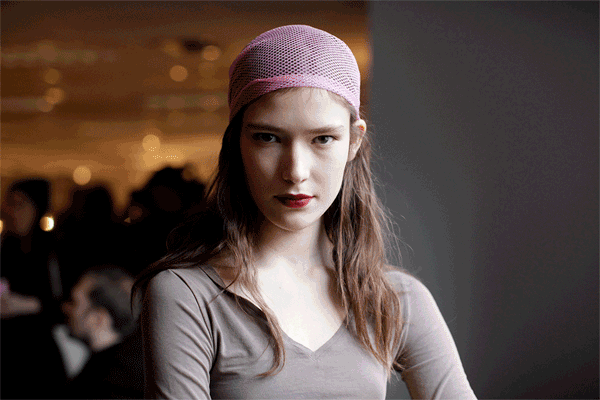 Look, the models at Jason Wu are so tall, they're taller than some multistory buildings. How crazy.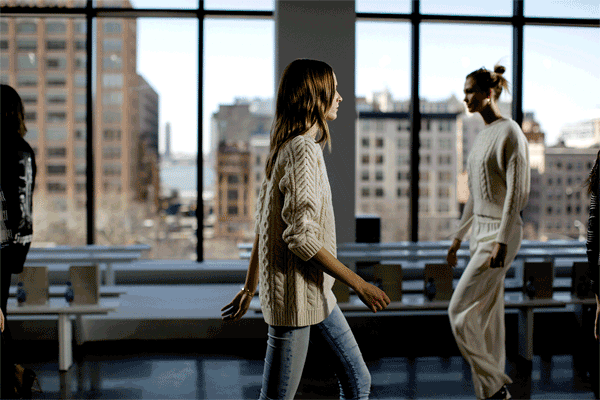 At BCBG, the front row was so helpful lighting the runway with their phone lights.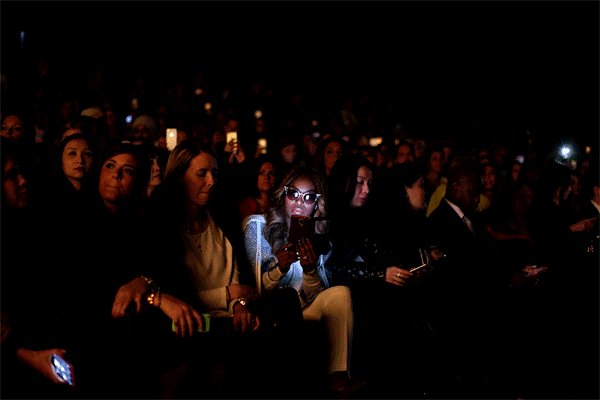 Pete Wentz and his blond hair, also lighting up the BCBG front row.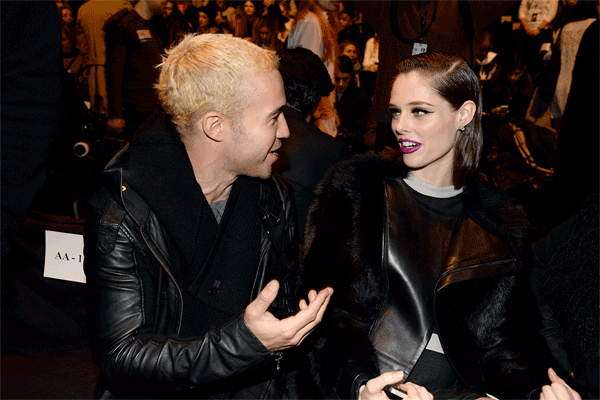 And look at what a good job everyone did, keeping that runway so bright.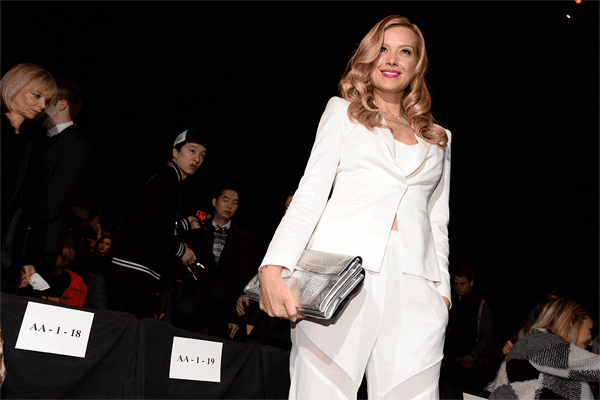 A very neat bun, backstage at Son Jung Wan.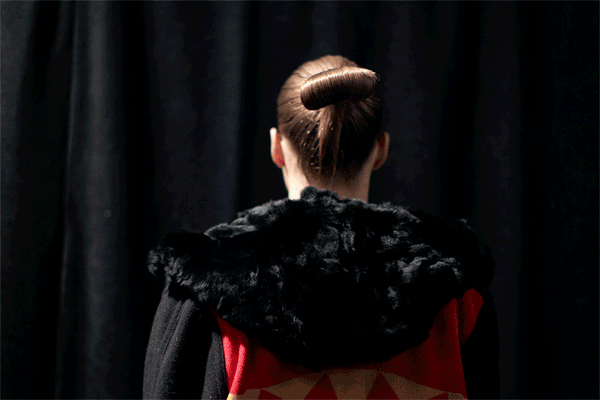 Here it is: the classic phone-check pose at Creatures of the Wind.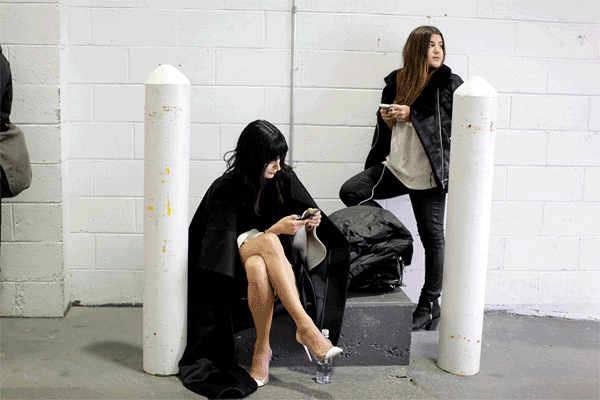 That's all for today! Bye!