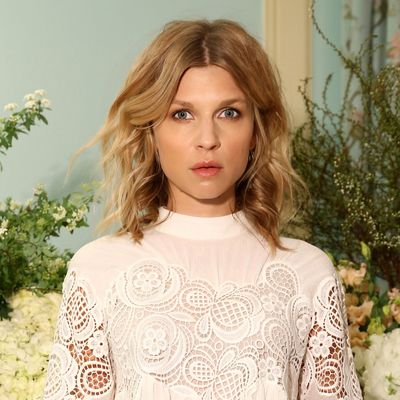 Clémence Poésy.
Photo: Sara Jaye Weiss/Courtesy of COTY
The new video ad for Chloé's latest scent, Love Story, starring Clémence Poésy feels like a French fever dream. It features a song by Vanessa Paradis and shows the French actress riding a quaint bike (alongside a perfume-ad-requisite hunky guy) to the French love lock bridge.
The Cut took the opportunity to talk with Poésy about her love for tiny sunburns, French drugstore products, and whether no makeup is a "brave" choice.
In your role for the TV show The Tunnel you didn't have any hair or makeup, and some described the choice as "brave." What do you think when people describe no makeup, no hair as "brave"?
[Laughs.] I don't know, it's what I do every day! I'm so not brave, so it kind of makes me feel a bit braver than I am. But I like knowing what my face looks like. As an actress, it's quite easy to get used to people making it look different and very nice. Actresses don't have to be pretty all the time. It's not your job. Your job is to talk about reality or stories — to tell stories. Sometimes for one story, when it's like this, it's really nice to have people around you making you look better. But sometimes when you tell another story, it's about trying to match an idea that you have for a character.
It's good to just know what your face is like when you wake up. I like circles under the eyes, I like when the skin isn't perfect, I like tiny sunburns, I like teeth sticking out. I think perfection can be incredibly boring. [Laughs.] I can't believe they said that! It's like "Thank you very much, how is that brave?" Is that 'cause I should just hide? [Laughs.]
French beauty is a subject of fascination for Americans. What do you think is one thing that Americans don't know about French beauty?
You all seem to know more than I know! For me, it doesn't make much sense because there's as many French beauties as there are American beauties or English. I don't really see the difference. There's really good pharmacy brands, that's for sure. I like anything by Avène and La Roche-Posay. They're just really efficient, normally priced. They do the job. But you have them all here!
I don't cut my own hair — that would be a disaster. Someone brilliant cuts it — David Mallett, who has a salon in Paris. And someone brilliant colors it, Rémy Faure — he works for David. Anytime I try to do anything to my hair it ends up looking really awful. I cut my hair late last year and then the minute it was short I was like, Ugh, I want it to be long again. And I come in with great ideas, like, "David, when it grows back we're gonna do this!"  He's really good at being like, "No, you'll come back and you'll say you don't like it, so I'm just gonna leave it to grow." I go in about three times a year, maybe?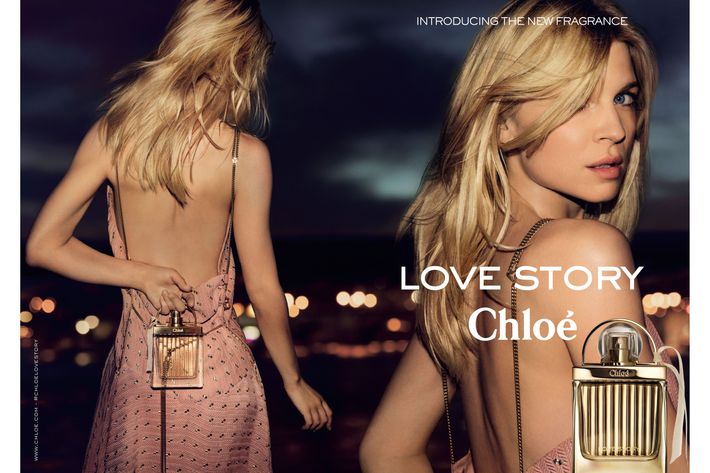 What is your approach to wellness and health?
I try to eat well, but [I try] to also enjoy eating. The pleasure of food is a great thing, and it's such an important thing in life that I would miss it. I try to swim anytime I can, I do a lot of yoga if I have time — and if I don't, then I don't do anything. I have a bike in Paris and in London, so I try to be on my bike as much as possible. That's about it.
Has your approach to aging changed over time?
Aging means that you've learned and that you've seen more things. All of that makes you a really interesting old person, as opposed to someone who's been fighting this thing. There's so much more to do which is going to make aging a really interesting experience. No one wants to get to a point when your health starts deteriorating and you're not as free to do what you want to do. All of that is scary — but so many women I admire seem to have just gone with it. I find them much cooler than 18-year-olds.
What was your first scent memory?
Felt-tip pens, how they would dry up if you wouldn't put the caps on in time. Maybe that and … probably my mum's milk.
This interview has been condensed and edited.