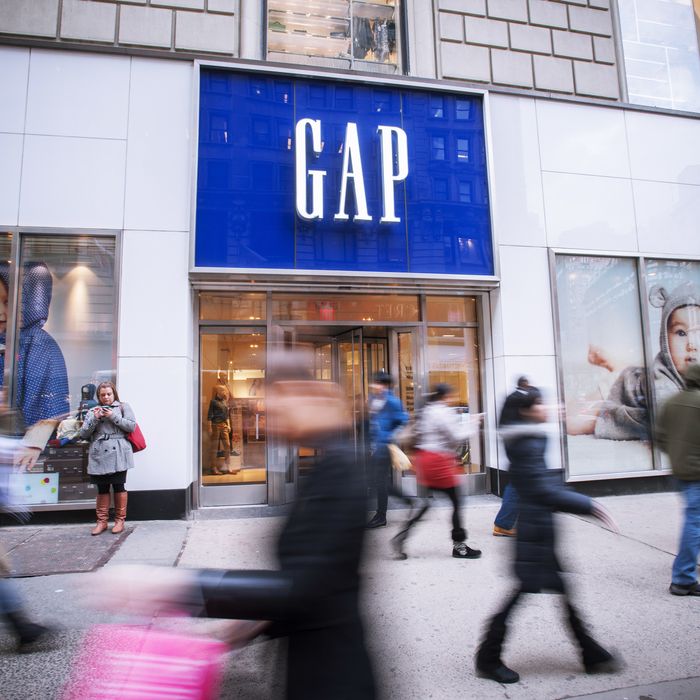 A Gap location.
Photo: Richard Levine/Corbis
One alumna of Chris Burch's ill-starred C. Wonder has already made her way back into the fashion world. Fast Company reports that Gap has tapped Wendi Goldman, who had been chief product officer at C. Wonder, to serve as the head of its design team. Goldman won't be replacing "eliminated" creative director Rebekka Bay, as the company announced after her departure last month that they will not be filling that role. Goldman is also a vet of Limited Brands, where she helped create Victoria's Secret PINK, and Gap-owned Banana Republic, where she worked in the khaki-crazed '90s.
Bay, while not a household name, was a known quantity in the fashion world — scooped up after launching H&M's higher-end, minimalist-chic sibling COS. However, in keeping with recent hiring trends, Goldman is a quiet industry veteran rather than a fashion-cred-lending talent on the order of Jenna Lyons. Even before he officially took over as Gap's new CEO, Art Peck was making hires at the company and enacting other wide-ranging changes, like shutting down the brand's Piperlime arm. Opting for someone who's more business-oriented to head the design team seems like a sign that Gap is more interested in turning around its sluggish sales than bidding for fashion cred. So much for Kanye's plan to become the brand's Steve Jobs.