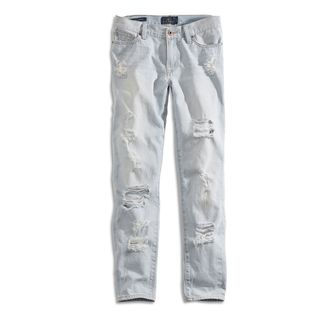 Ripped to perfection.
Photo: Courtesy of Lucky Brand
Dark, slim jeans have their place. But when you want to throw on something with a little more attitude, it's good to have ripped denim within arm's reach. These pale-blue Lucky jeans are just shy of white, but their organic, worn-in look makes them the perfect item to pair with chunky woolen knits and dark-black boots.
Lucky Brand Sienna Skinny-leg Jeans, $129 at Macy's.