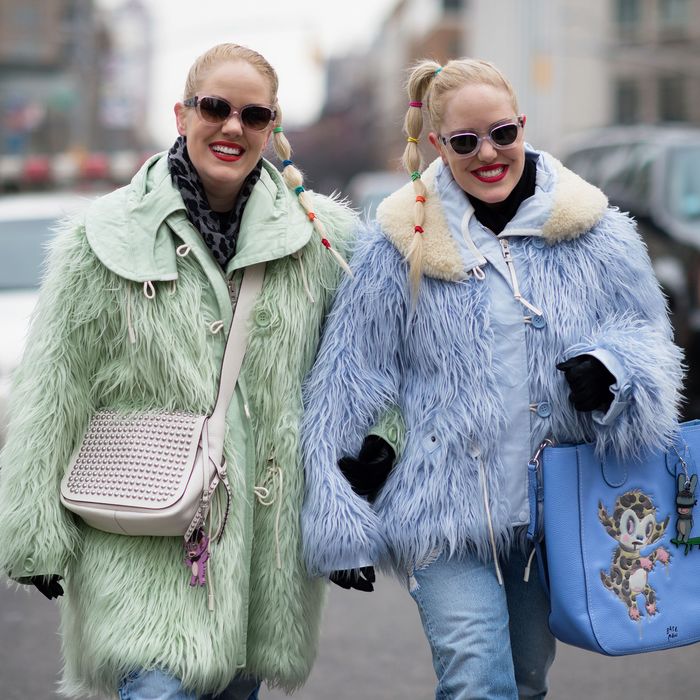 Samantha and Caillianne Beckerman enjoying New York Fashion Week.
Photo: YoungJun Koo/I AM KOO
The Cut is teaming up with WNYC to record daily audio dispatches from the front lines of Fashion Week. For the first installment, the Cut's editorial director, Stella Bugbee, reflects on the chaotic whirlwind of fluorescent furs, bare toes, and (occasional) Beyoncé sightings — and offers some solid tips on how to crash a fashion show. Listen to the segment below, and tune in to WNYC during "Morning Edition" (at 6:30 a.m. and 8:30 a.m.) for more behind-the-scenes clips as the week progresses.