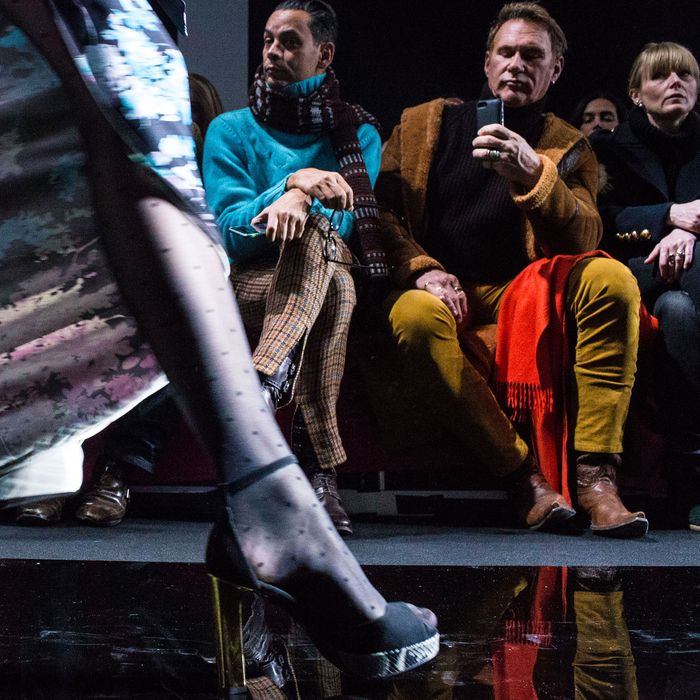 An image from the DVF show.
Photo: Landon Nordeman
For WNYC's latest Fashion Week segment, the Cut's editorial director, Stella Bugbee, breaks down the importance of music in setting the tone on the runway. Click the link below to hear her thoughts on Kendall Jenner walking to the Fifty Shades of Grey theme song at Diane von Furstenberg, the Captain Beefheart soundtrack at Creatures of the Wind, and running into iLoveMakonnen at Opening Ceremony.