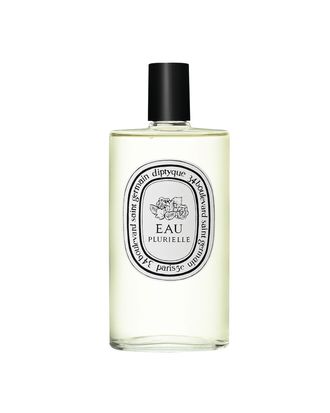 Clean sheets in a bottle.
I tried Eau Plurielle, one of Diptyque's newest scents, on a freezing January day. To say it lifted my mood would be an understatement: It smelled like a garden after a light rain — floral but grounded in notes of geranium and cedar. Eau Plurielle, whose name literally means "plural water," can also be used as a perfume and as a linen-and-room spray. One night, I sprayed the scent on my sheets before going to bed, and fell asleep feeling like I was floating in sheets straight out of the dryer. Going forward, I'll spray it whenever I want a reminder of spring — or just laundry day.
Eau Plurielle, $90 at Space NK.