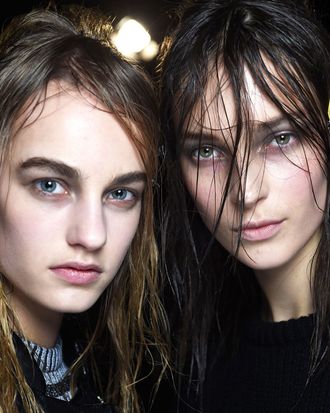 Here's a new addition to the goth lexicon: Wang goth. At today's Alexander Wang show, makeup artist Diane Kendal and hairstylist Guido Palau took inspiration from Marilyn Manson, KISS, and Japanese goth Lolitas for a beauty look centering on a greasy gray eye and lanky, wet-looking dreadlocks.
To create the beauty look, Kendal used a gray eyeshadow stick (NARS Cosmetics Aigle Noir Velvet Shadow Stick, out fall 2015) and gray greasepaint (NARS Cosmetics Transvaal Eye Paint) in the contour of the eye. To make things extra muted, she then removed about 90 percent of the product and built upon the residue by reapplying the greasepaint to the middle, inner, and outer corner of the eye. For a dose of downtown glamour, Kendal contoured the models' cheeks using a shimmery gray-brown shade (NARS Cosmetics' Bellissima).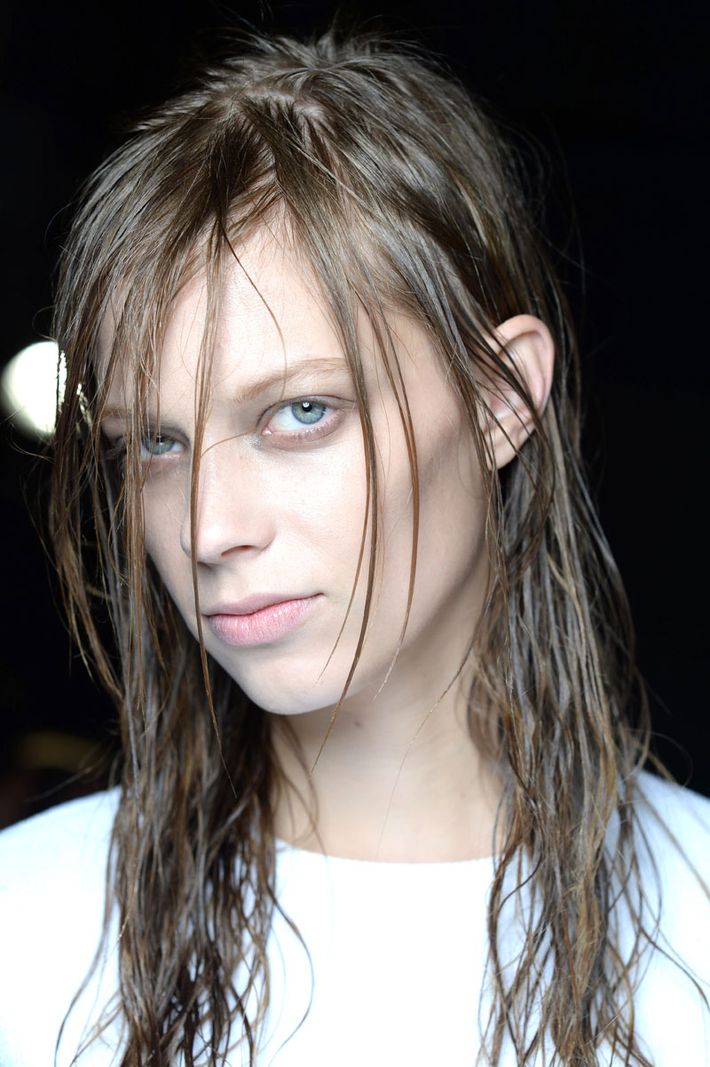 Anyone who has ever followed the instructions on the back of a shampoo bottle doesn't need a hair tutorial for wet hair. But know that if you want super-shiny hair — wet or dry — you should try Redken's Diamond Oil Shatterproof Intense, which Palau employed liberally.