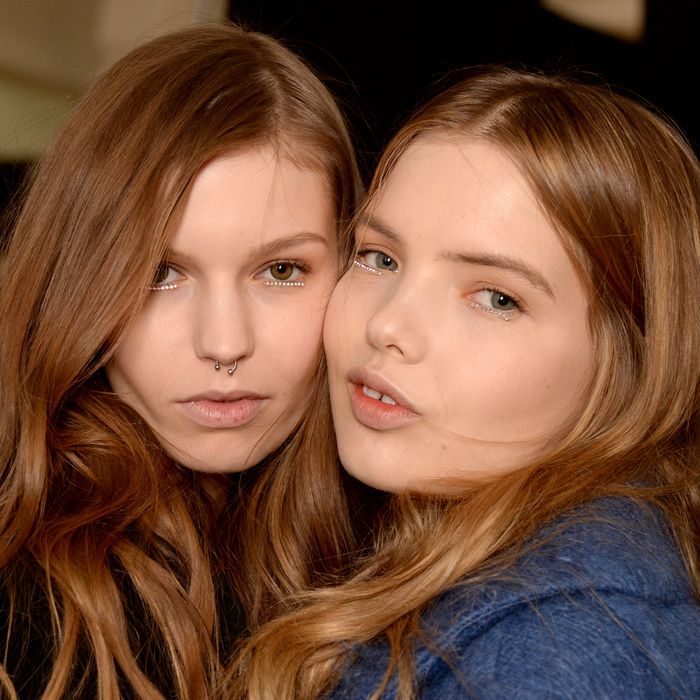 Two shiny heads are better than one, as seen at 3.1 Phillip Lim.
Photo: Clint Spaulding
Hairstylists backstage during Fashion Week are wizards who can create anything from "wicked nun" buns, to Marilyn Manson goth hair, to the kooky styles of Men's Fashion Week. But sometimes the most important backstage beauty lessons are the simplest ones. That's why the Cut asked master stylists Odile Gilbert, Paul Hanlon, and Guido Palau for tips on how to achieve new levels of OOH, SHINY.
Redken creative consultant Guido Palau: You can add shine cosmetically or with the conditioning of the hair. When you don't get shine, it's because the cuticle is dry: It's sticking up and doesn't reflect light. Blow it dry to smooth out the cuticle. You can use something like Redken's Satinwear, a [heat-activated] lotion, which seals the cuticle while drying. Redken's Shine Flash also gives an added shimmer or gleam to the hair. Diamond Oil is also good for textured hair.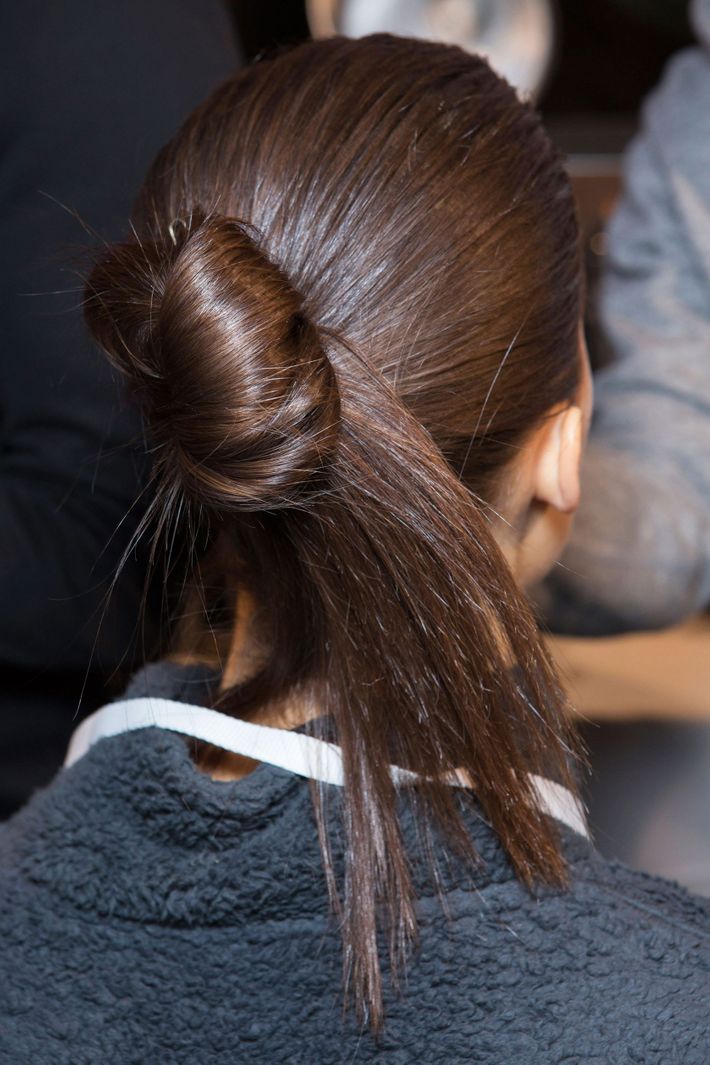 Bumble & Bumble and John Frieda hairstylist Paul Hanlon: I like Brilliantine, although it can get very greasy if you overuse it. You have to be careful with shine spray because if you use too much, it can look artificial and fake. Just use good conditioner. I like Philip Kingsley's Elasticizer — it's very strong; it's not the sort of thing you can use every day, but it's a good treatment.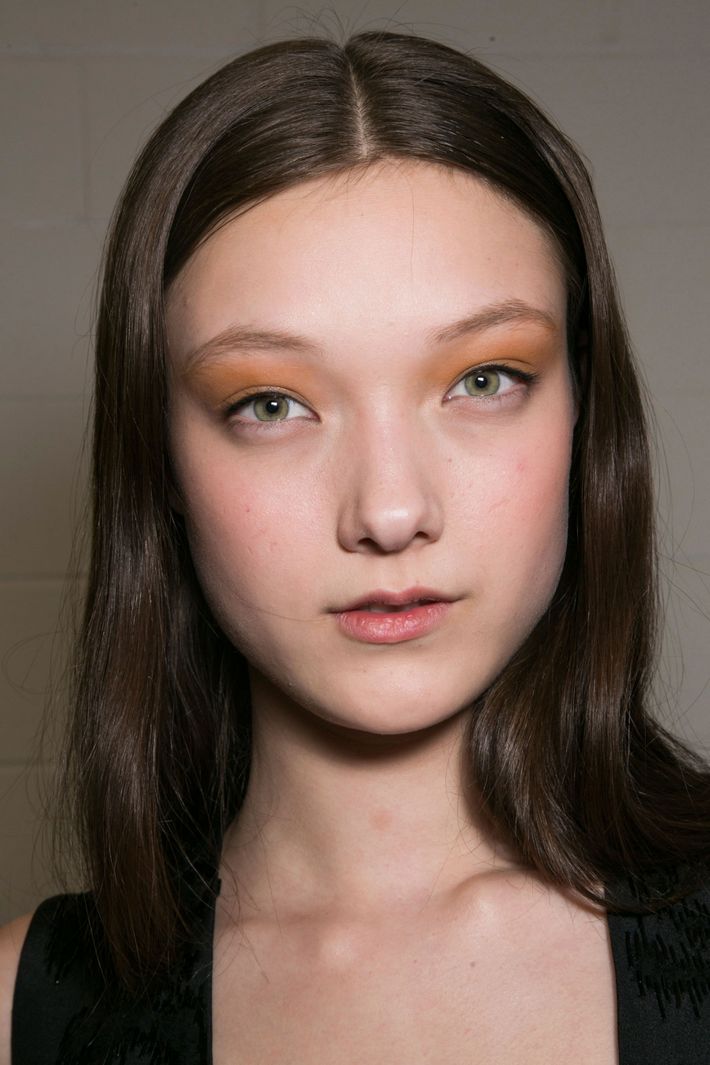 Kerastase and John Frieda hairstylist, Odile Gilbert: It's nice to shampoo and condition your hair. When you do a mask for your face, you should also do one for your hair. You can put a bit of product but not too much — take a little, une noisette [the size of a hazelnut]. I'm obsessed with conditioner. I don't leave without conditioner. When your hair has been processed, it needs conditioner to shine. I know in America you want to wash your hair every day, but if you wash/condition every day, do one day of just conditioner in between. For me, I cannot be without conditioner. It's impossible.