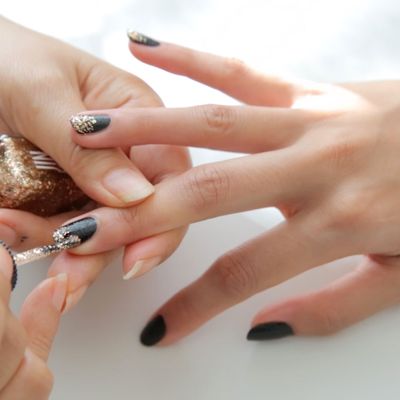 Why is it that when you try to repair one tiny chip of nail polish it instantly becomes an uneven, lumpy mess? In order to understand the secret to repairing chipped nail polish, I talked to Fashion Week's favorite manicurist, Jin Soon Choi. She suggested I solve it with the Windex of nail polish: glitter. "Put glitter on it!" she suggested. It was so simple and so right. There isn't much technique to demonstrate, but here she shows a look you can replicate on chipped nails that's also a play on texture.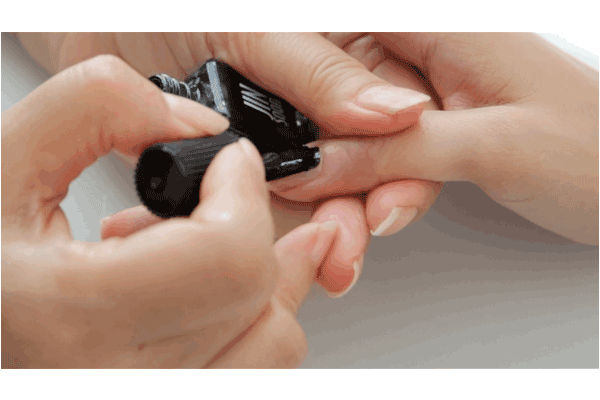 Step 1: Choi starts with two coats of jet-black polish. In this case, she uses Jin Soon polish in Chamonix.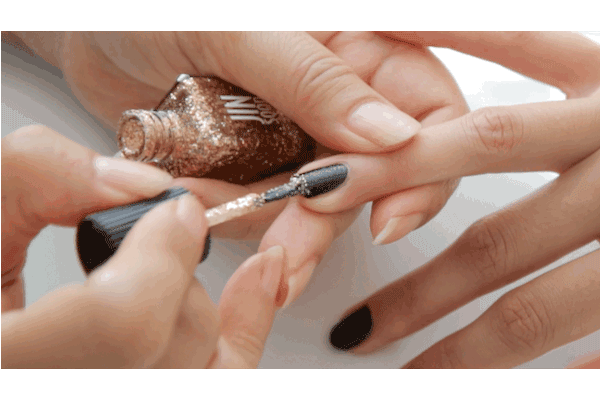 Step 2: Dot the top edge of the nail, where chips usually occur, with a gold polish. In this case, Choi uses the gold polish in Bijou. Choi explains that glitter is meant to be chunky, so you can be as liberal as possible with dotting it all over the nail.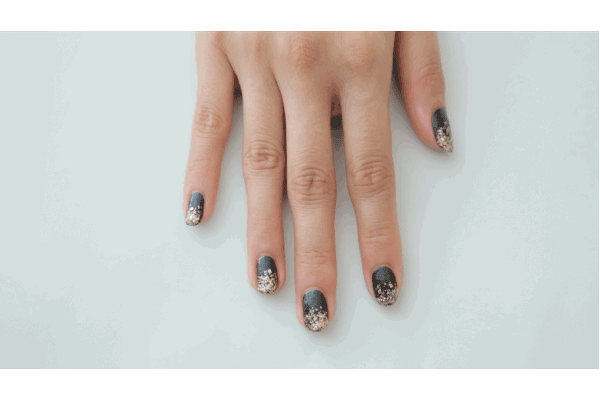 Step 3: The finished look.