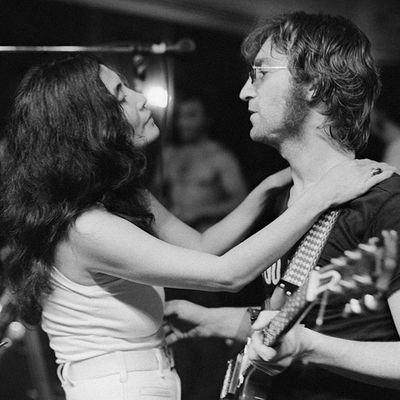 Yoko Ono and John Lennon in New York, 1972. (Photo: Bob Gruen.)
Photo: Bob Gruen
Rock-and-roll photographer Bob Gruen first met Yoko Ono in 1971, and has been photographing her continuously ever since. Two years ago, when she was turning 80, Gruen put together a book of his portraits of Ono from the past 40 years — accompanied by quotes from interviews with journalist Jody Denberg — documenting her life as an artist, activist, wife, and mother. "We made a book that you just publish online, and we made a one-off that we gave her as a gift," Gruen explained to the Cut. "She liked it so much that she asked us to publish it."
The resulting book, See Hear Yoko, out this month, provides an intimate look at Ono's achievements and relationships over the past four decades. "It's more of a family album … we had no commercial intent when we made the book," said Gruen, who first met Ono and John Lennon in 1971, and has worked as a photographer for the family ever since. "When [their son] Sean was about a month old, they asked me to come over to take some pictures that they could send to their family," Gruen recounts. "It was the happiest day I'd ever seen John. Those pictures of him together with Sean are the most sentimental."
Made up of hundreds of photographs of Ono with Lennon and Sean, presented chronologically, the book also includes a sobering look at Yoko's life during the years following Lennon's death. "It was a very difficult time, and you can see it in the book, where she's working with John, and there's this sudden period of mourning where gloom comes over them," Gruen reflects. "Sean was very young at the time, and the two of them supported each other — you can see in the book how they formed a deeper relationship and started to grow together."
Click through the slideshow for a look at Gruen's powerful, dynamic photographs of Ono from the 1970s to the present. "She's a very funny person," Gruen says. "She looks very serious in a lot of her public photos, because life is serious and she takes it seriously — but you couldn't be a person without a sense of humor if you were going to live with John Lennon."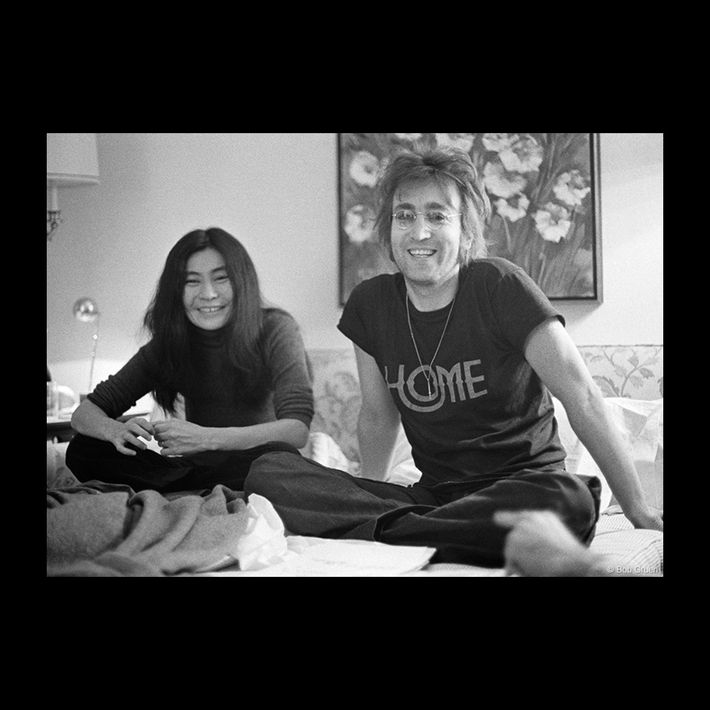 1972
With John Lennon at the St. Mortiz Hotel in New York.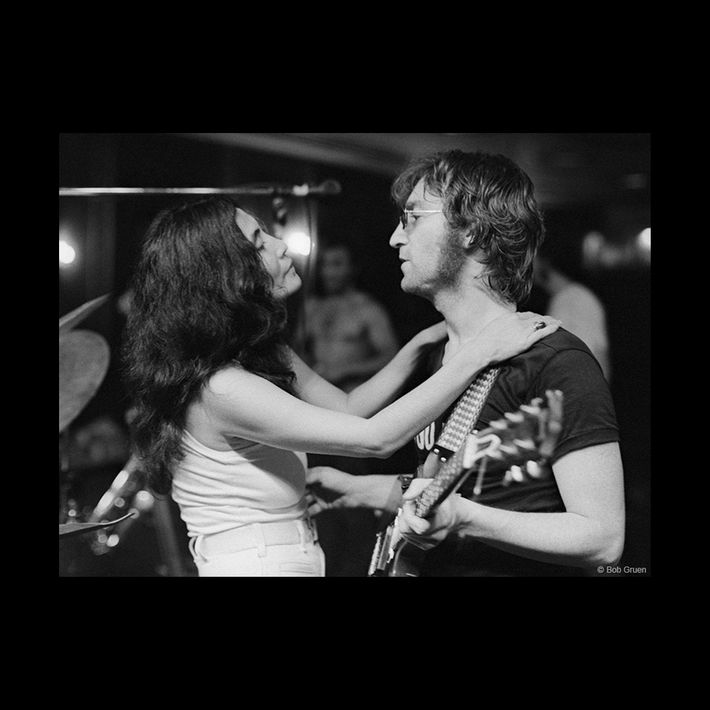 August, 1972
Rehearsing with Lennon for the "One to One" concert in New York.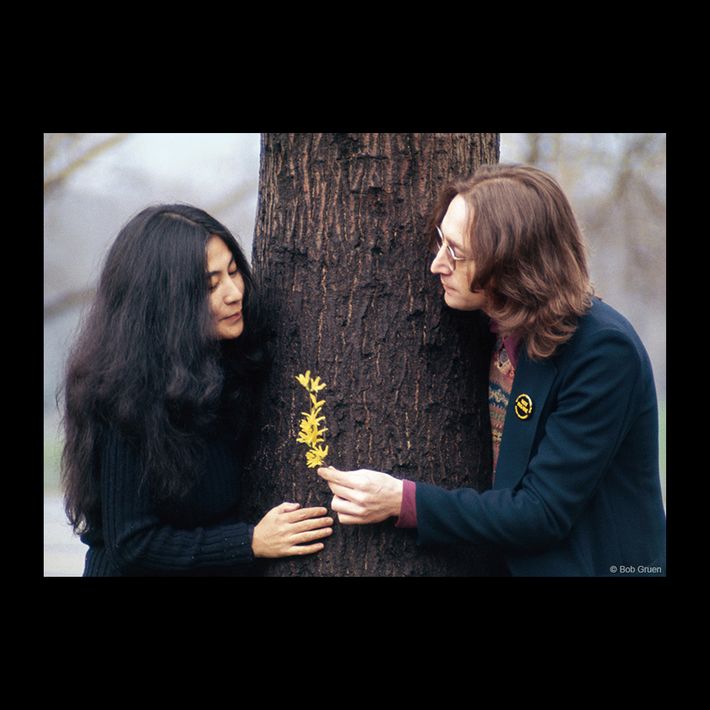 April, 1973
With Lennon in Central Park.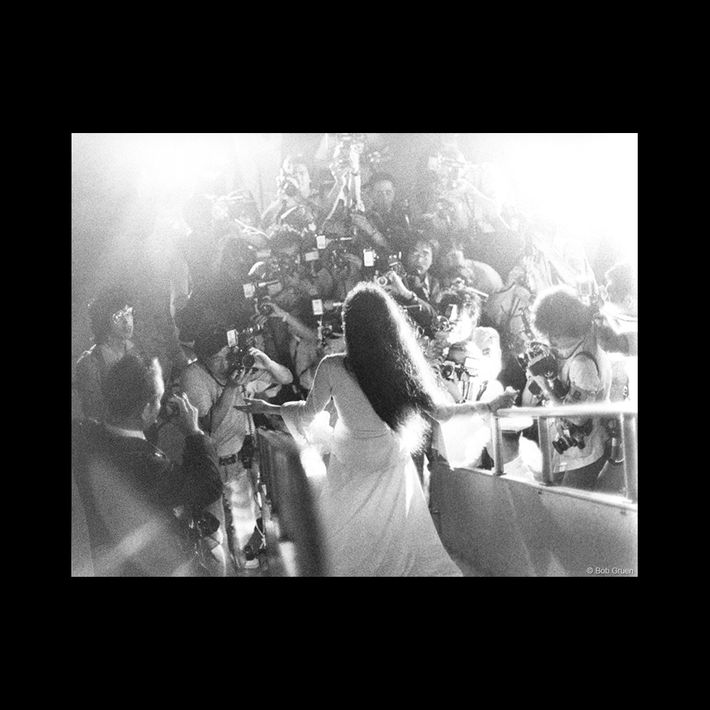 August, 1974
Arriving for her tour of Japan.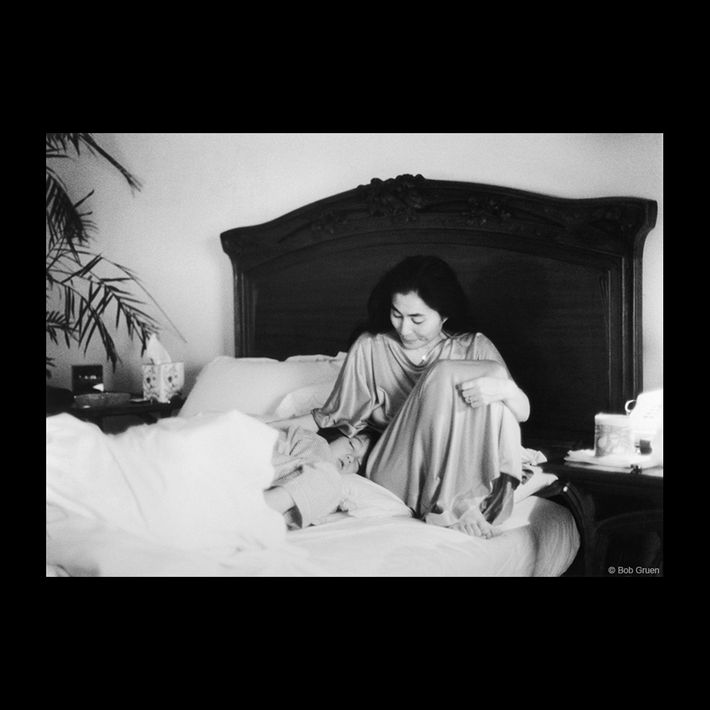 May, 1981
Spending Mother's Day with Sean Lennon at the Dakota in New York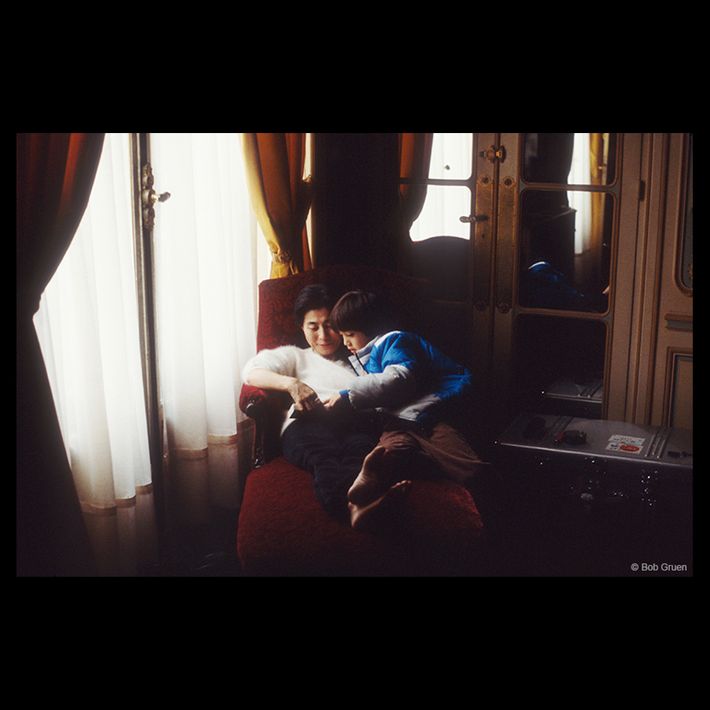 November, 1982
With Sean in Europe.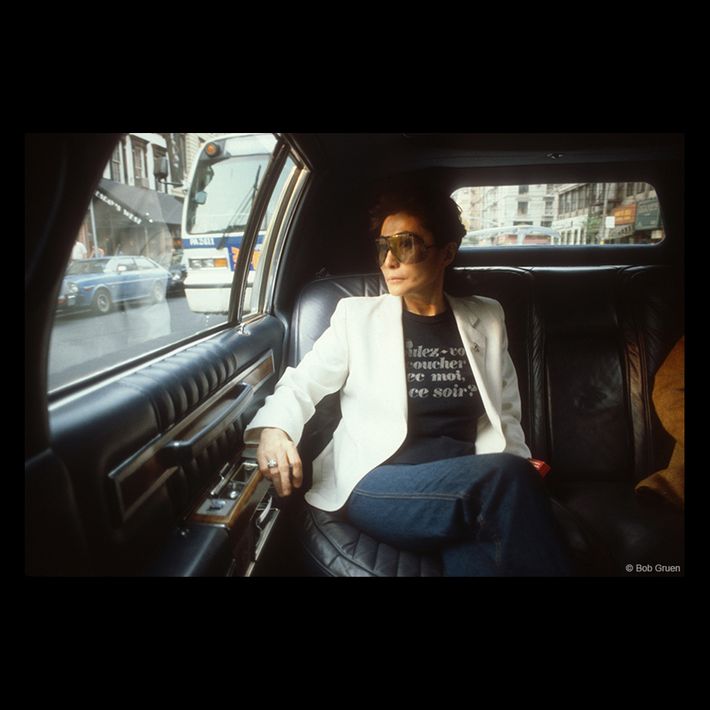 1982
In New York.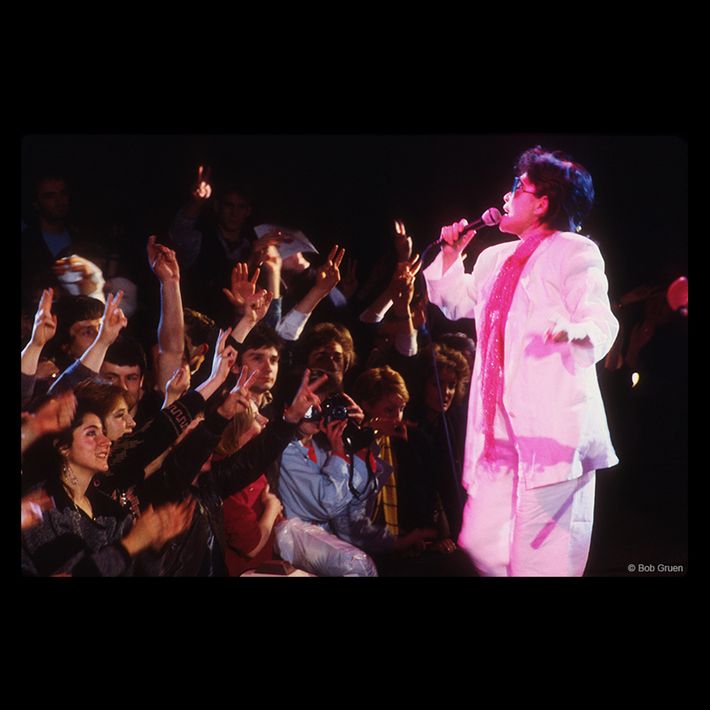 March, 1986
Performing during the "Starpeace" tour in London.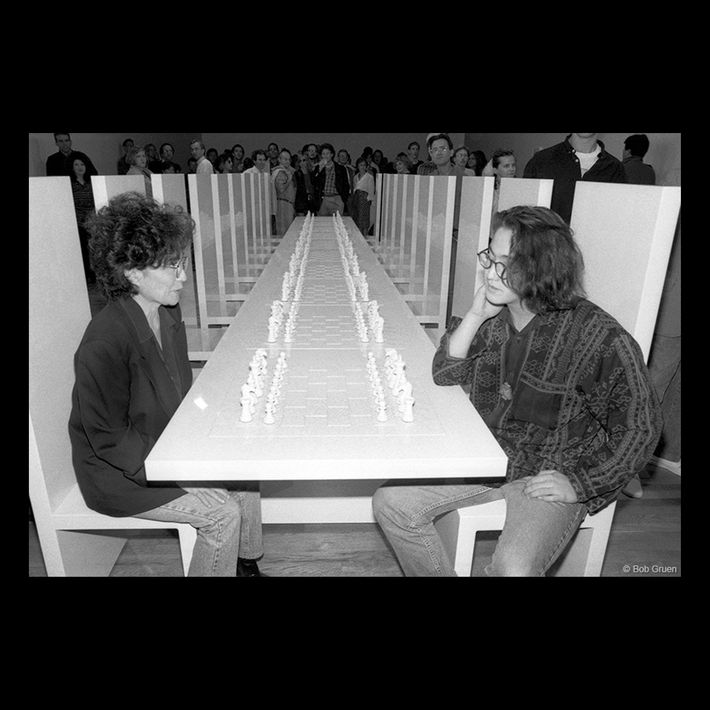 September, 1991
With Sean by her piece, "Play It By Trust," in New York.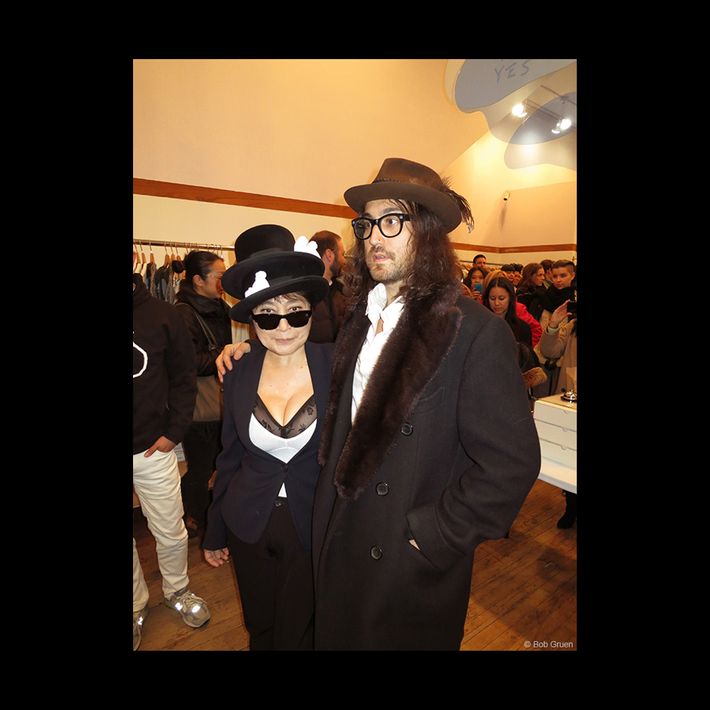 November, 2012
With Sean during the opening for "Fashions for Men: 1969-2012" at Opening Ceremony in New York.