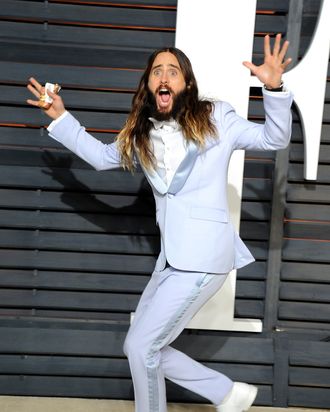 Jared Leto: a grown-up professional. (Jon Kopaloff/Getty Images)
Photo: Jon Kopaloff/Getty Images
Hey, is that your boyfriend? The guy with the hair? The only one in the lavender suit. You know who I'm talking about, the guy who is freaking everyone the eff out. Yes. Jared Leto. I didn't want to name-drop. Anyway, a couple of us were wondering if you maybe thought it was time to call him a car, or take him home, or maybe just sit him down for a little water and a piece of bread. Oh, he always acts like an unapologetic puppy that just devoured a bag of espresso beans? Ah. How much fun for you. Oh, yes, you can definitely tell that deep down he's super-mellow. Of course. Enjoy the rest of your night.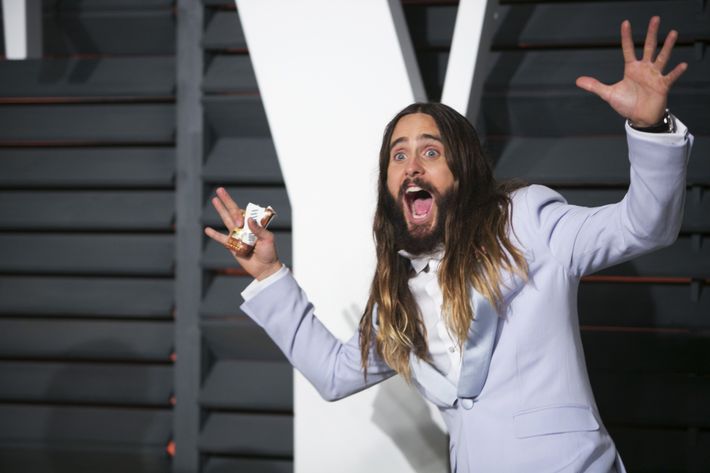 Embarrassing Boyfriend Files: Evidence 1
This is the pose someone makes approximately five minutes before asking people if they want to see him do a backflip into the swimming pool.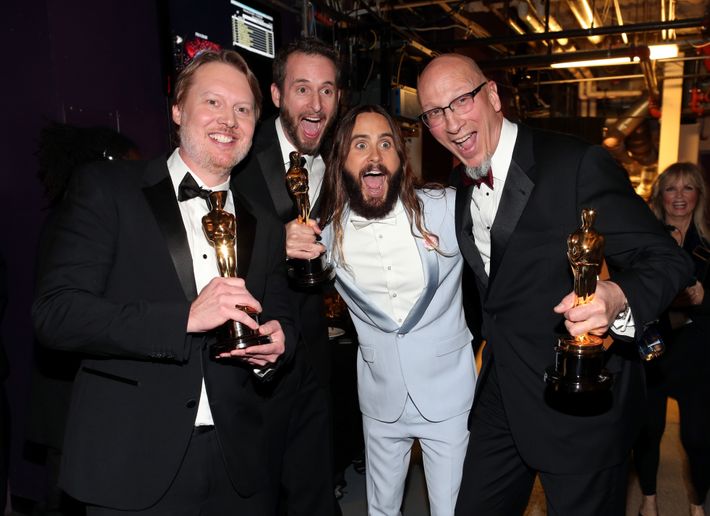 Evidence 2
It seems like he thinks he's wearing an "I'm With Stupid" shirt, but it has backfired.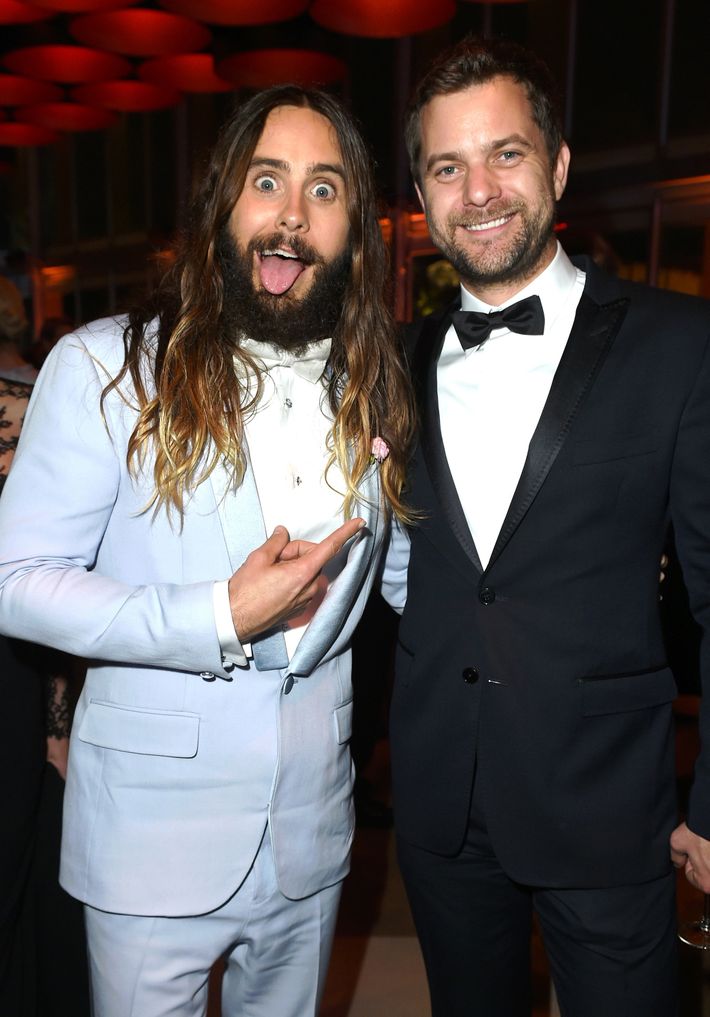 Evidence 3
Leto's gesture communicates: Can you believe this guy? But Leto is the guy that we collectively cannot believe.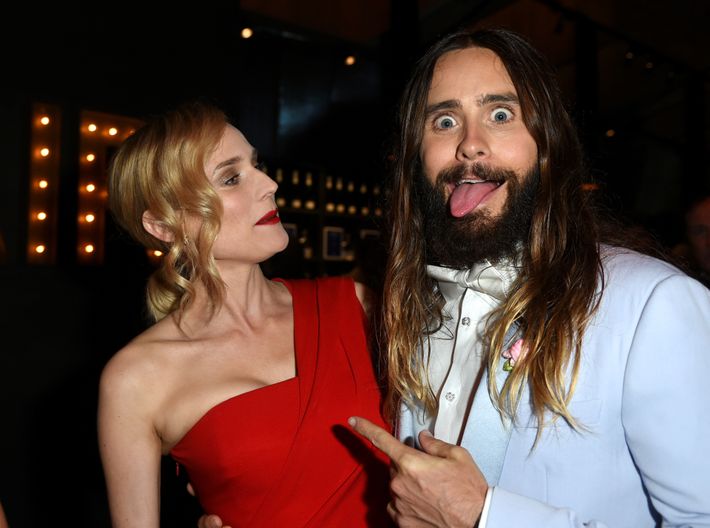 Evidence 4
Perhaps, like a puppy, Jared Leto must sweat through his tongue glands. Diane Kruger is upset that she has to wonder about this.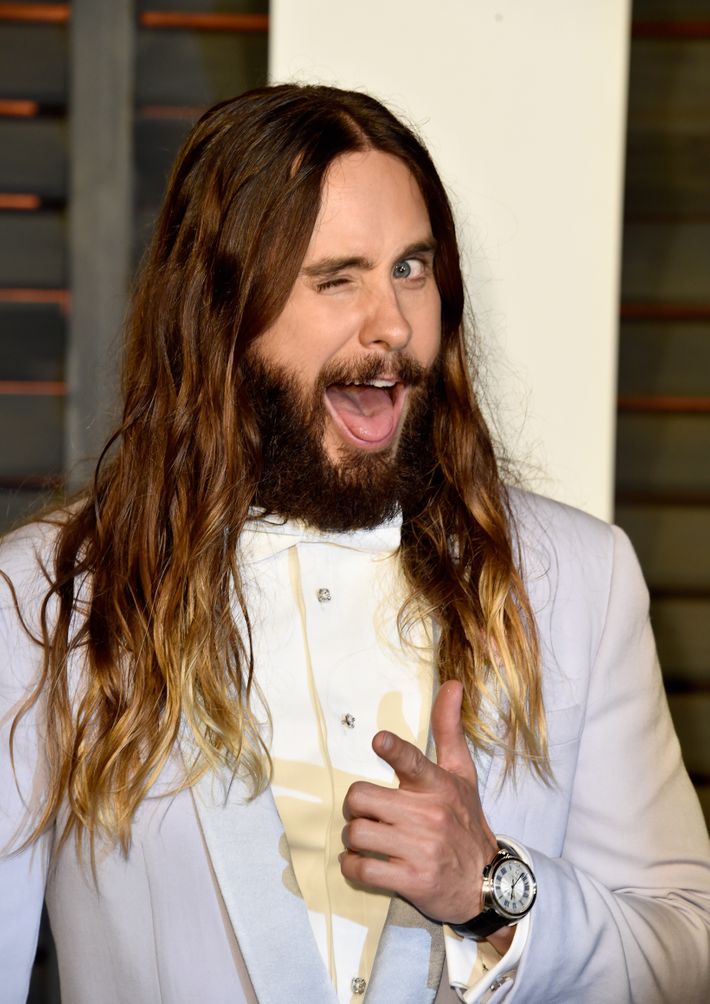 Evidence 5
He's checking you out! He's being so flirty and fun.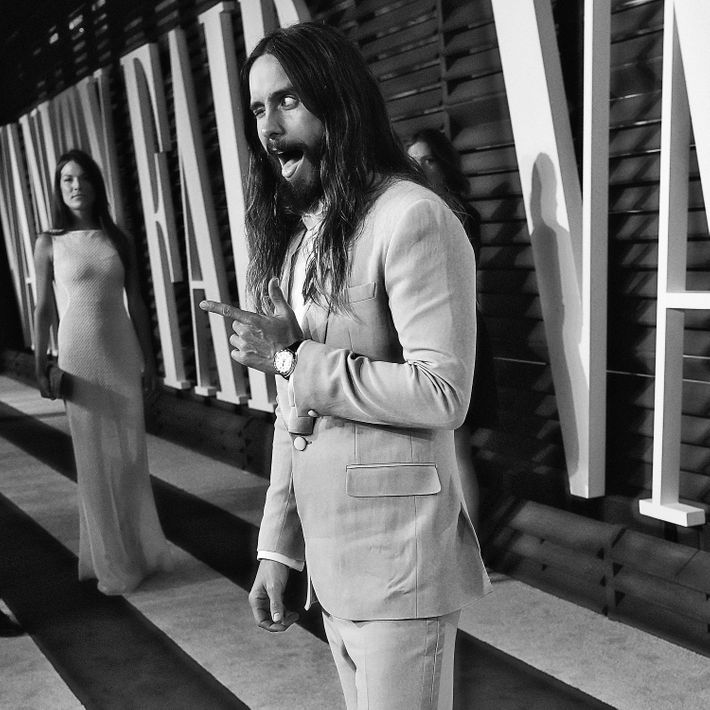 Evidence 6 (A Dramatic New Filter)
Even a black-and-white photograph does not make his action seem more sophisticated.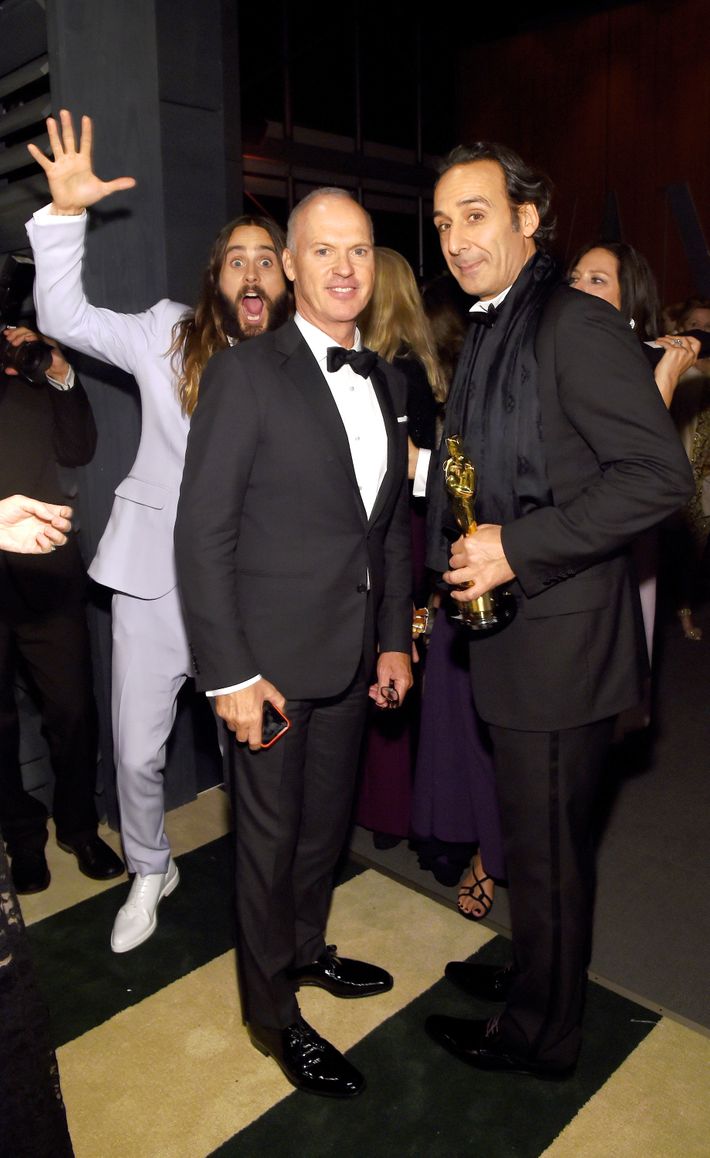 Evidence 7
It'll be so funny when they get those photos developed. He's playing a prankster long game and he loves it.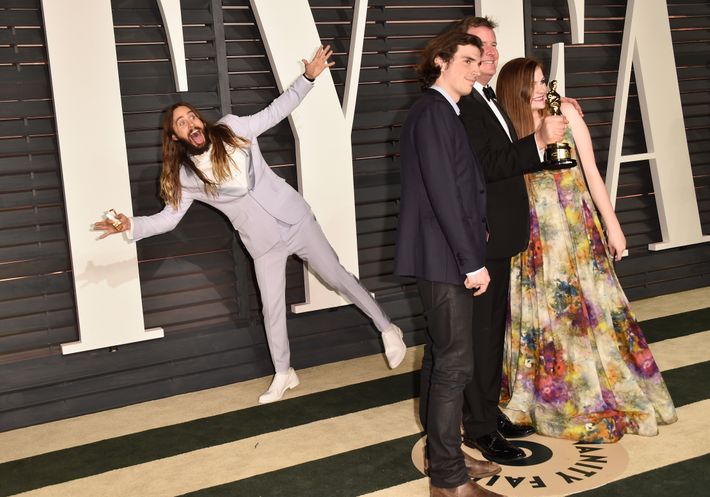 Evidence 8
Haha, they have no idea he's back here! This is hilarious stuff.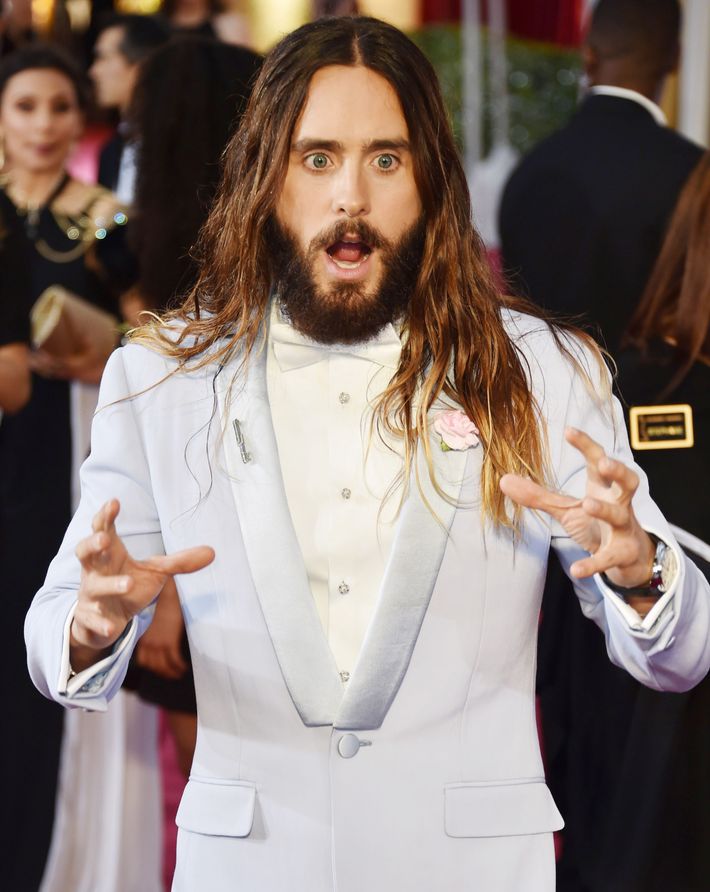 A Final Item of Questionable Evidence
The embarrassing boyfriend is rarely self-aware: In this photo, it is possible that the night is flashing through Leto's eyes and he understands the weight of his uproarious actions. Or, he just got a great new idea to pants someone.