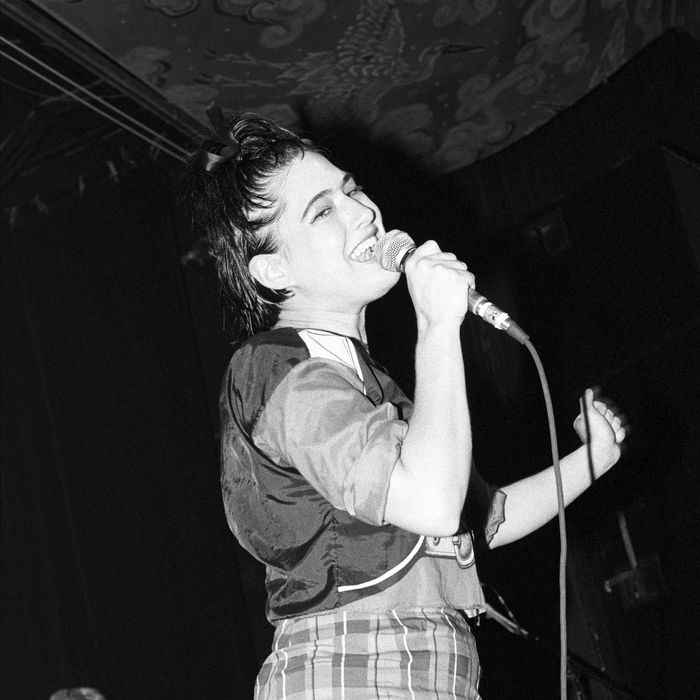 Kathleen Hanna.
Photo: Ebet Roberts/Getty Images
Jack of many trades, master of some Kathleen Hanna outlined her past professional experiences in a recent AV Club interview. She reports that her worst job was fudging the expiration dates on the pies at McDonald's, followed by stripping, which she says both paid well and let her clown around in costumes:
I had a lot of themes, like dancing to The B-52s wearing '60s go-go boots. I had a leopard print wraparound thong outfit that I wore for "Black Cat" by Janet Jackson and I would crawl on the stage, but my really big move was "Papa Don't Preach" by Madonna, where I would stick my stomach out like I was pregnant. And then I would do "Mama Said Knock You Out" by LL Cool J and I would fake-box. I was a total cheeseball. But I made money.
A boxer, a go-go dancer, a determined pregnant person, a cat trying to be a leopard: just a veritable parade of onstage character studies.