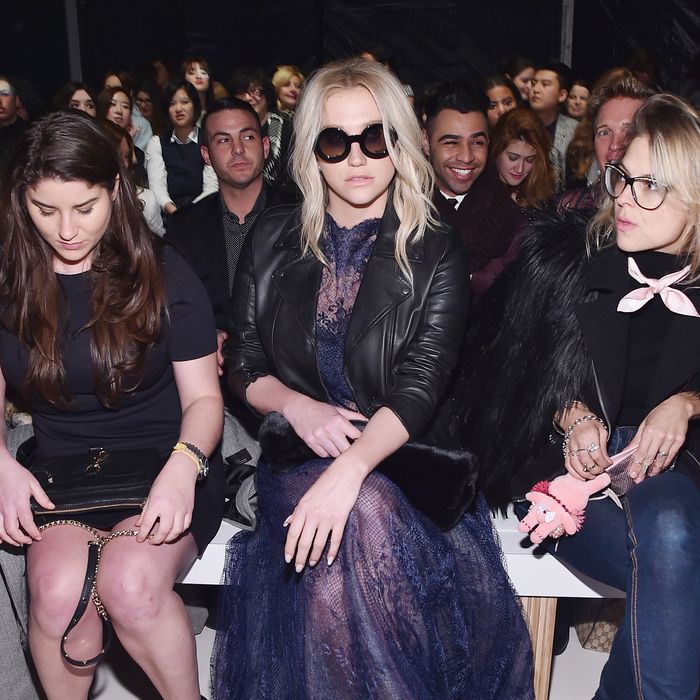 Kesha.
Photo: Mike Coppola/Getty Images
Right before Tadashi Shoji's showing at the Tents this afternoon, it began to snow. What a rare and beautiful moment to bless our first day of Fashion Week! Except not really, to judge by all the griping over potentially ruined footwear. Will fashion ever be swayed by the merits of practical shoes?
Inspired by the weather and, of course, the perfectly impractical gowns at Tadashi, I sought advice on Fashion Week snow survival. First up, Miss Jay from America's Next Top Model. His suggestion: Make sure it's a short distance from the car to home, and if all else fails, ask someone to carry you. (I should have asked for advice on giving the stink-eye to reporters — the man is a master of throwing shade. Later, though, he unleashed a vogueing move when he thought nobody was watching, which made me think maybe we'd be better friends if we met in a club.)
See the full Tadashi Shoji fall 2015 colleciton here.
Meanwhile, a surprisingly non-glittery Kesha proved to be a friendly beacon of warmth. She wore a dramatic lace gown from the designer himself. Asked how she managed to keep the train from getting wet and dirty in this weather, she gazed sagely from behind the enormous sunglasses she was wearing indoors and offered this advice: "Sometimes when you have beautiful shit, you just have to drag it through puddles and live through it."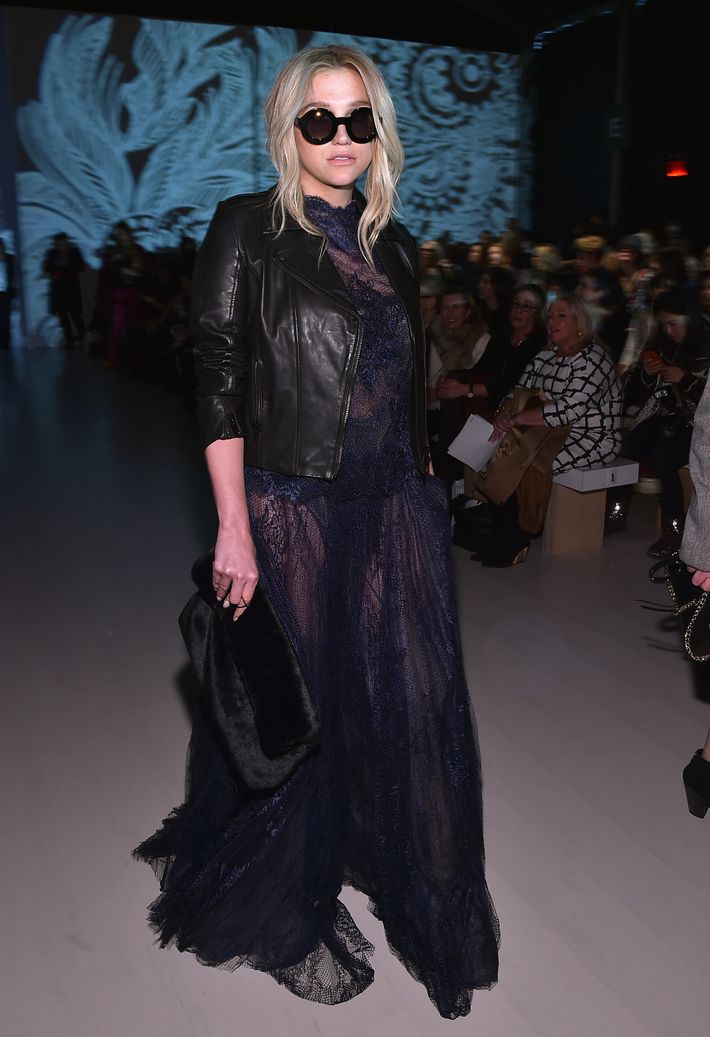 Kesha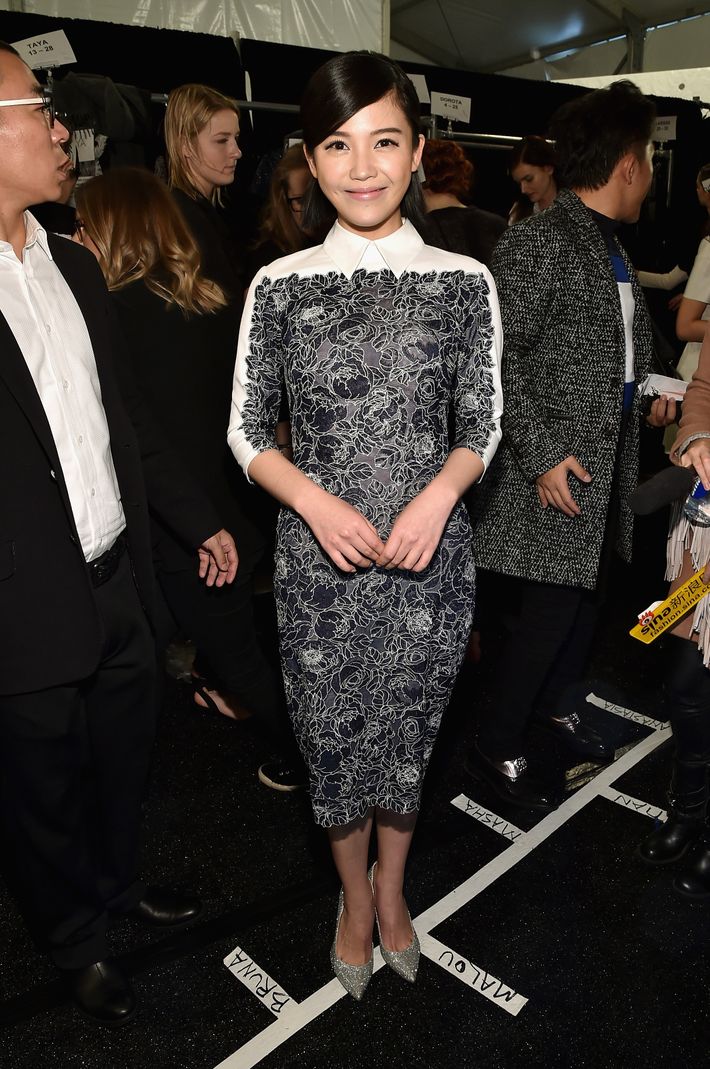 Yang Zishan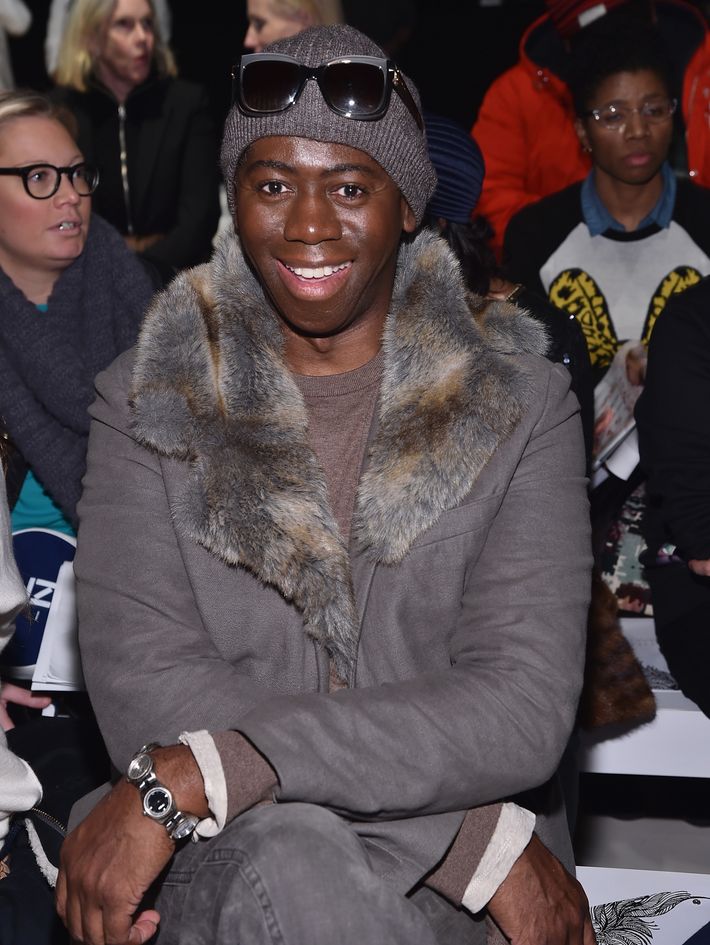 Miss J. Alexander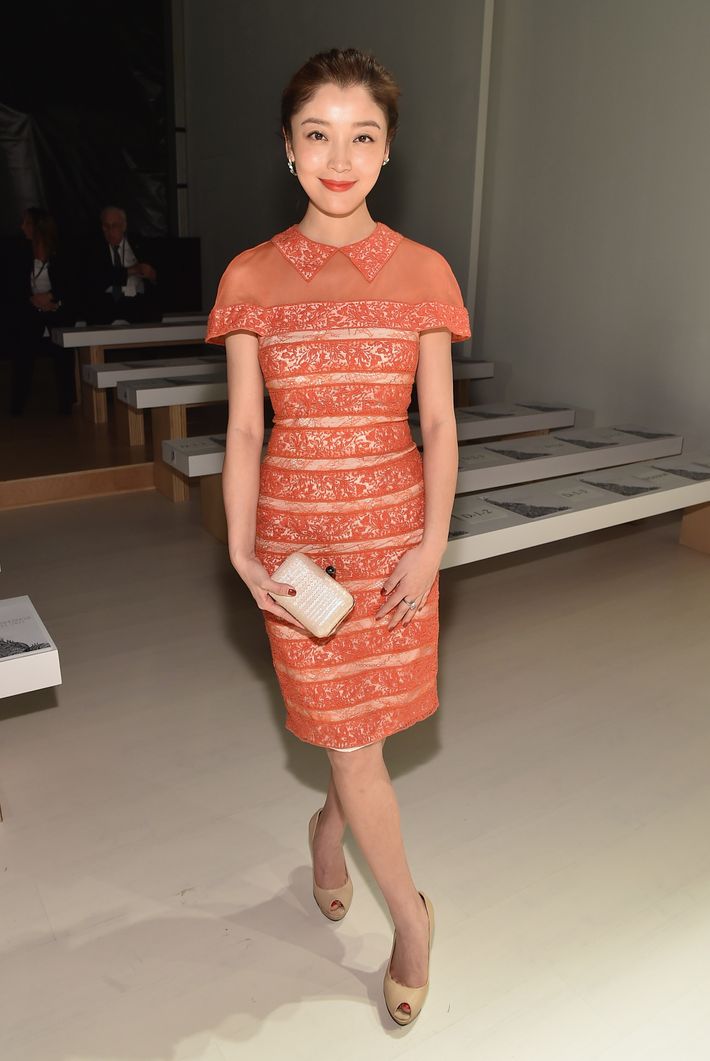 Song Jia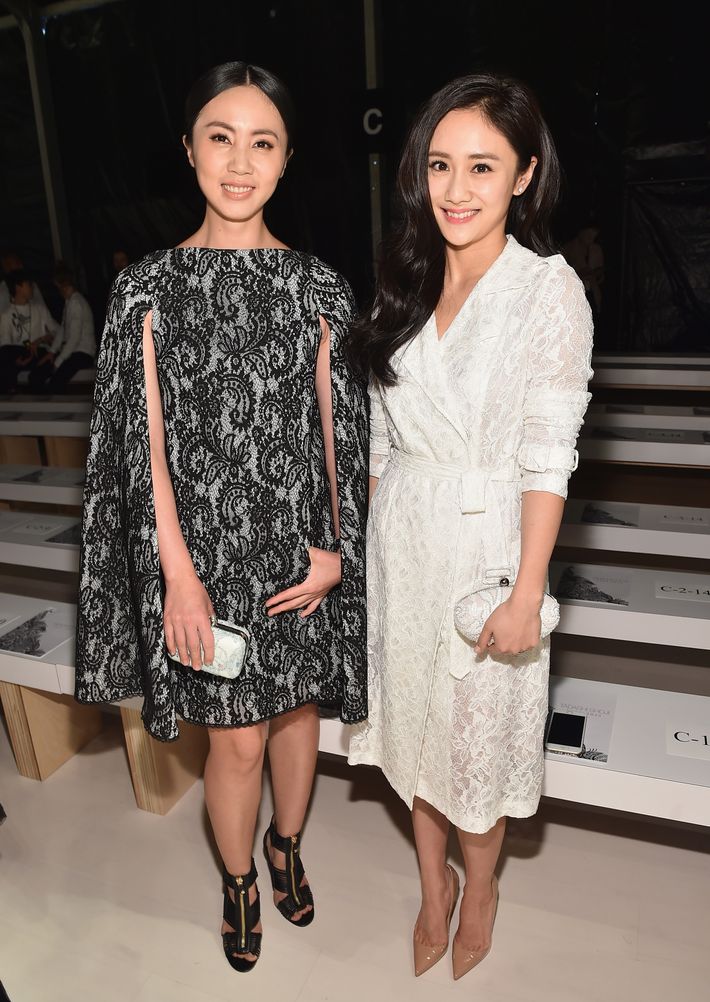 Liu Yun and Li Sun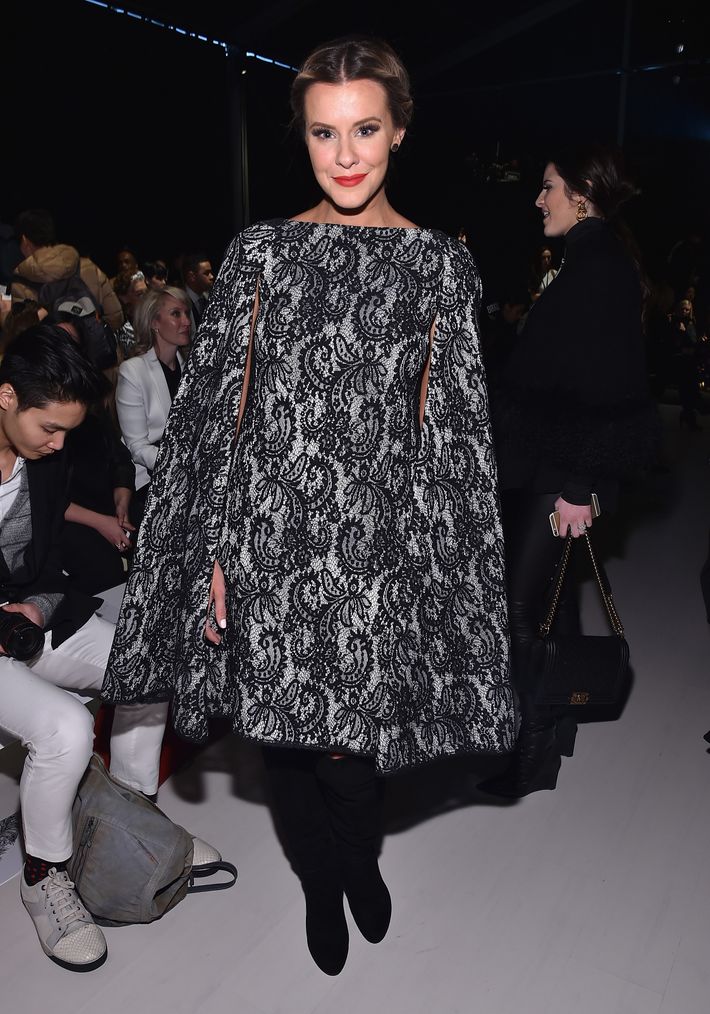 Courtney Kerr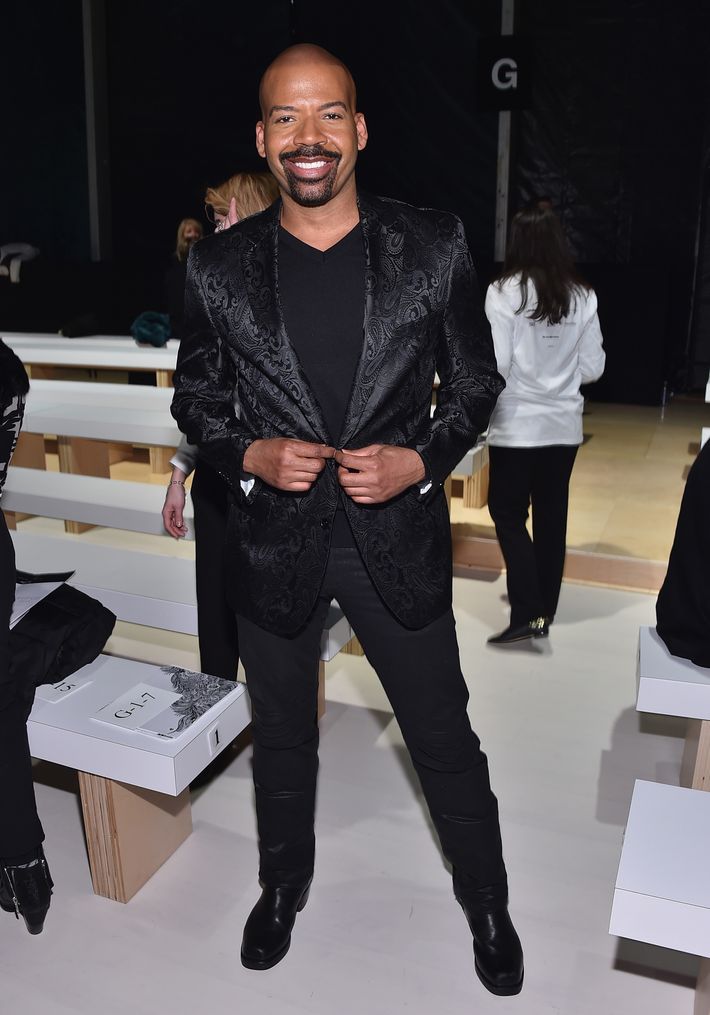 Lloyd Boston