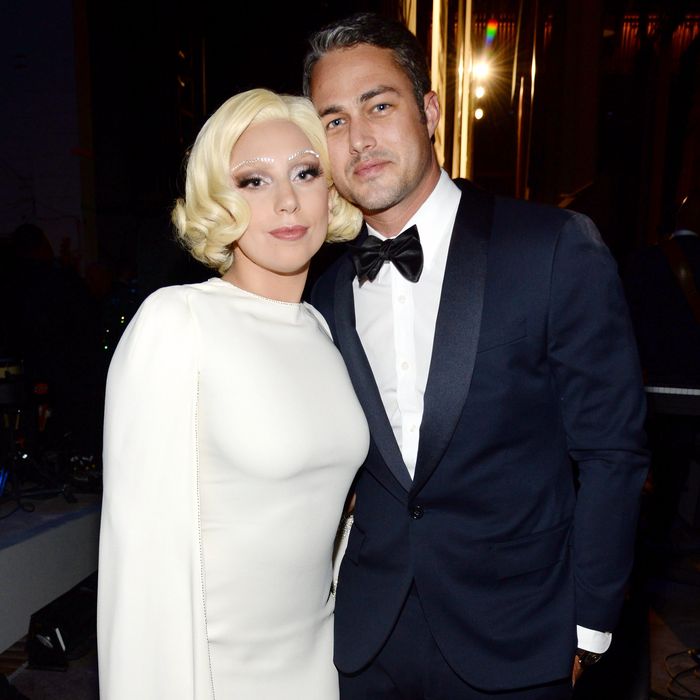 Lady Gaga and her main person, Taylor Kinney.
Photo: Kevin Mazur/WireImage
Lady Gaga, a well-known singer, is engaged to Taylor Kinney, a well-known singer's boyfriend. Kinney proposed with a heart-shaped diamond ring. Diamonds are the stone most associated with engagements and hearts are the shape most frequently associated with romantic love. It seems like everyone is making accurate choices over there!