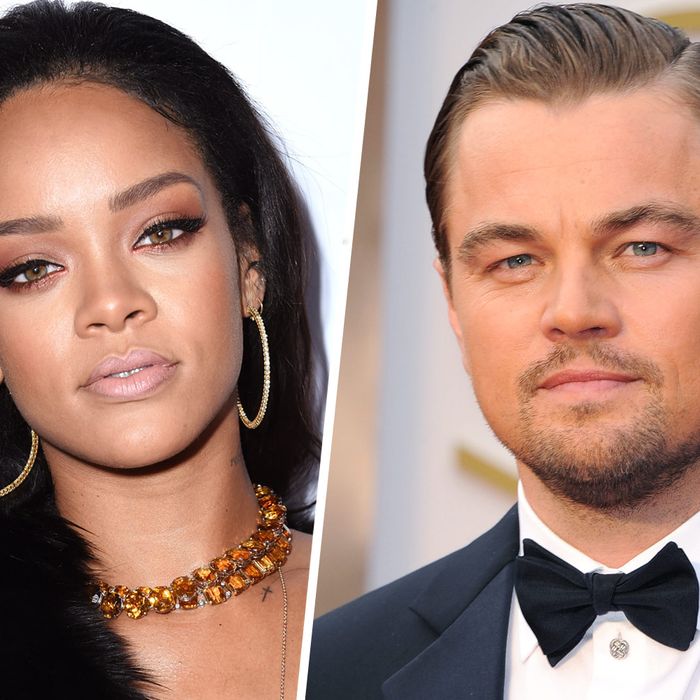 According to rumors that we choose to believe, Leonardo DiCaprio and Rihanna have been hanging out (whatever that is a euphemism for). According to "sources" exclusive to OK! magazine, she is enjoying the actor's company but has noticed that Leo is "a lot more flabbier [sic] than her usual lovers." Rihanna is not interested in fondling the soft, joyful body of a bon vivant and is reportedly demanding he get into fighting shape.
The insider revealed that she snagged him a trainer and signed him up for martial arts classes. "She wants him to get a six-pack …"
Is poor Leo being fat-shamed again? Maybe, but the standards are pretty high if you want to be one of RiRi's side pieces. If the lady requests a six-pack, you get yourself some rippling abs. Besides, this "source" confirms that Leo isn't taking it too harshly:
'Leo thinks it's all highly amusing,' the source shared. 'He's never had a girl tell him what to do, so you can imagine how much he's loving it.'
Yes, loving it so much , he probably locks himself in the bathroom late at night to cry on the phone to David Beckham.