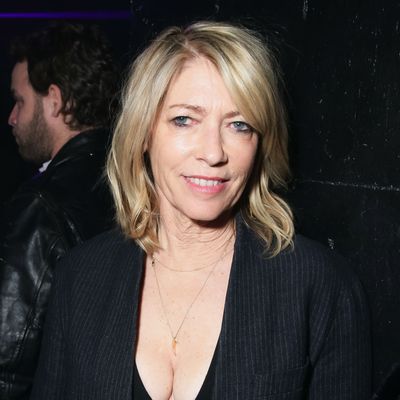 Kim Gordon.
Photo: Matteo Prandoni/BFAnyc.com/BFA NYC
In her "By the Book" interview with the New York Times, Kim Gordon mentions dozens of books she has liked throughout the years, and maybe you can like them, too. She has great taste, and does great things.
Some suggestions, take them or leave them, but probably take them: Jonathan Lethem (Dissident Gardens), Mary Gaitskill, Gustave Flaubert (Madame Bovary), Dare Wright (The Lonely Doll), Henry James, Pamela Des Barres (I'm With the Band), Greil Marcus (Mystery Train), Martha Stewart, Chris Kraus (I Love Dick), Philip K. Dick, William Gibson (Pattern Recognition), Ariana Reines, and Elaine Kahn.
Gordon's new memoir, Girl in a Band (
Sources
NYT