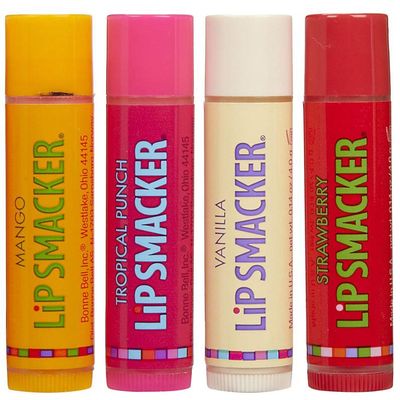 Photo: Courtesy of Lipsmacker
Bonne Bell, the cosmetics company that made Lip Smackers and kept you coated in filmy flavored gunk throughout middle school, is closing its US manufacturing and distribution facility. Tiny tubes, each promising a shiny mouth and a cheeky attitude, will no longer roll from its Ohio factory into grimy backpack bottoms. Small pastel cylinders, each with a label that communicated What Kind of Girl one would be that day, will no longer ruin things in family washing machines. It is a dark day.
But cry not for your gleaming past: Kindly industrial conglomerate Markwins International announced that it has purchased Lip Smackers and Bonne Bell. In more glossy good news, Lip Smackers will still be distributed in Europe, Australia, and Asia. (But do they even have Dr Pepper there? It's a worthwhile question, and it holds our happiness in its balance.) For now Lip Smackers will remain, rolling around ceaselessly, in the side compartment of the backpacks of our memory.