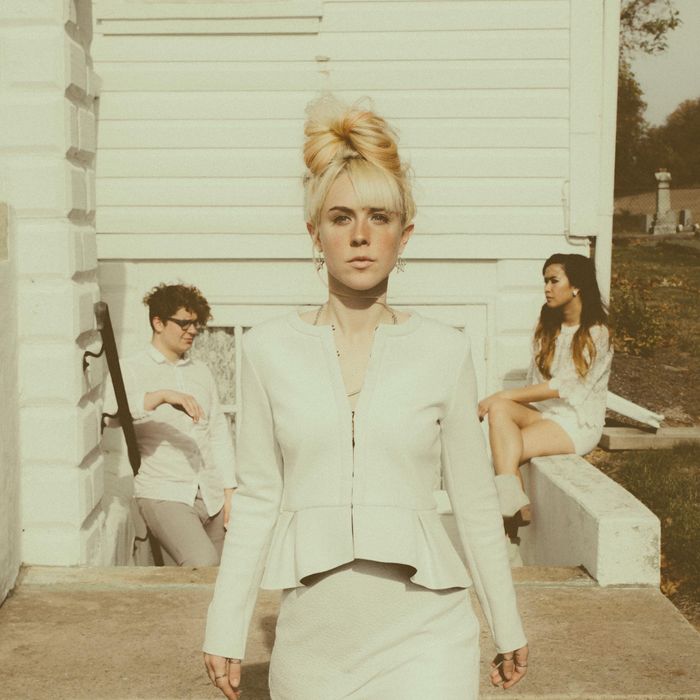 Photo: Nate Vernon/Courtesy of Prinze George
For the last year at the Cut, we've been listening to Prinze George — an indie-rock band with a talent for danceable songs and beats cut with everything from folk to electronica to R&B. The Brooklyn-based trio — Kenny Grimm, Naomi Almquist, and Isabelle De Leon — has quickly cemented itself as a new band to know. 
Grimm and Almquist grew up together in Prince George County, Maryland, and officially formed the band in 2013. Soon after, they met De Leon while she was studying at college in their hometown area, and the trio was formed.
Since then, they've been pumping out tracks (their hit song "Victor" received 500,000 plays on SoundCloud after it was released last February) and now Prinze George will be releasing their first EP next week, which the Cut is exclusively debuting here. The band's ability to go from dance-pop jams to lullabies makes it an impressive debut — highlights include "Upswing," the album's strong, danceable first track, and "We Are Dreamers," featuring Misun Wojcik, which is pure EDM bliss.
Plug in your headphones and hit play below. (And if you'll be in Austin for SXSW, check out their tour dates here.)