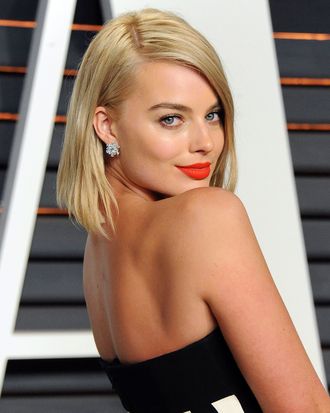 Margot Robbie.
Photo: Jon Kopaloff/Getty Images
Pretty person Margot Robbie, whose name suggests a long line of people who fall prey to thieves, said in a Nylon interview that she gets robbed, again, as her name suggests:
I have been robbed a bunch of times. And now that I know how to pickpocket, I understand why I have been pick-pocketed so many times, because I am the perfect mark. I am unobservant, I walk around and I am looking up at the sky and my bag is open, so I have been robbed a couple of times.
Always "looking up at the sky." Life is so dreamy, even when you are a constant target for petty thieves.