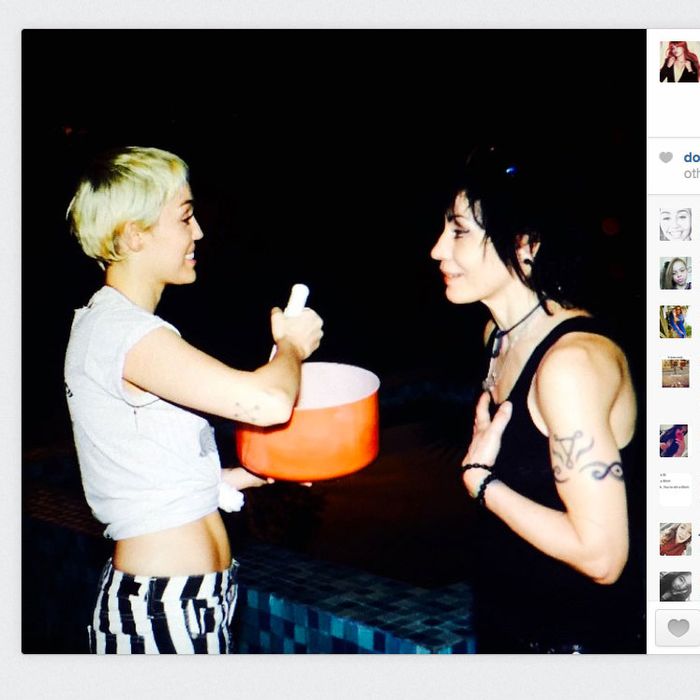 Miley Cyrus and Joan Jett are cooking.
Photo: mileycyrus/Instagram.com
America's most excitable 22-year-old, Miley Cyrus, has posted a photograph with Joan Jett. In it, they are attending to a mixing pot of some kind. But what are they making?! A winter stew? A witches' brew? Enough trouble for two? Sure! Everything in that list seems correct. That's what they're making.