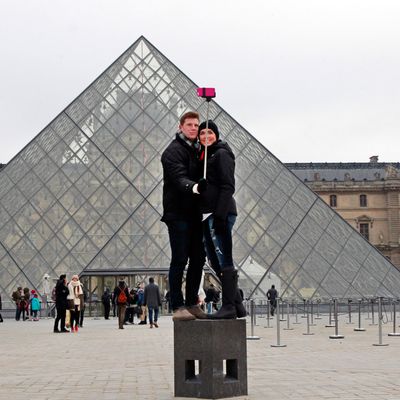 Photo: Remy de la Mauviniere/Corbis
Museums, the world's foremost location for meaningful nodding, have started to formally ban selfie sticks — the world's newest photo-enhancing phone-extender rod.
The Museum of Modern Art, the Guggenheim, the Frick, Boston's Museum of Fine Arts, and Washington's Hirshhorn Museum and Sculpture Garden have all considered the selfie stick and declared it to be not art. 
While its elongated form might have some structural merits and it inspires a devoted gaze just from standing below it, it simply detracts from other pieces in the collection in a rather pedestrian fashion. So, like groundbreaking art forms before it, the selfie stick will just have to patiently wait for times to change before it receives its artistic due.