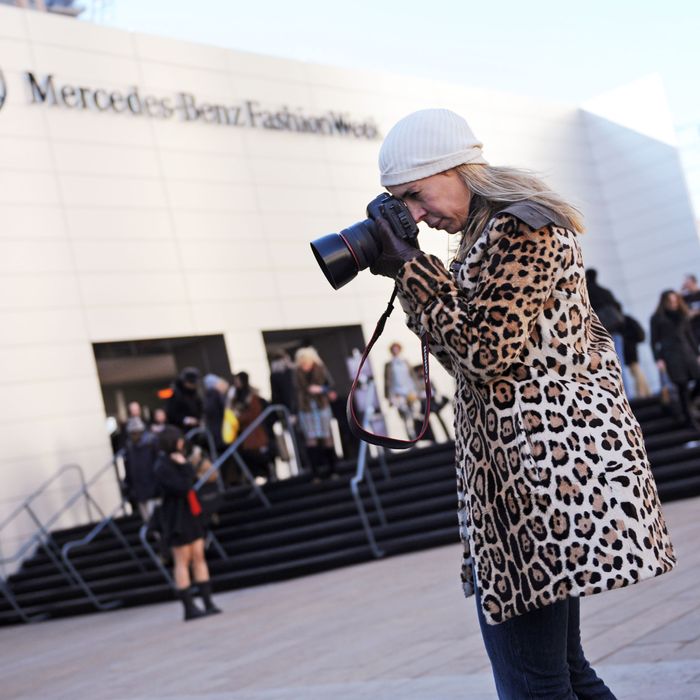 A photographer outside the Lincoln Center tents.
Photo: STAN HONDA/AFP/Getty Images
According to a study by the U.S. Congress Joint Economic Committee, which apparently studies these things, New York Fashion Week brings in almost $900 million in revenue for the city. Quoted in WWD, Representative Carolyn Maloney pointed out that the biannual event has more economic impact than the U.S. Open ($700 million), last year's Super Bowl ($500 million), and the New York City Marathon ($340 million). Per the report, over 230,000 people attend the fashion shows every year. That adds up to a lot of dinners at the Marlton, vodka sodas at the Top of the Standard, and Céline bags impulse-purchased between shows.