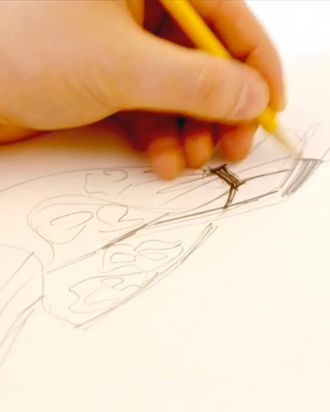 A still from Oscar PR Girl's video.
Photo: oscarprgirl/instagram
Careful lines sketched out on paper. A few details — a floral-patterned skirt, a pair of elbow-length gloves — begin to emerge. Then, a bold signature next to the sketch: "Peter Copping." That 14-second clip, below, marks our first glimpse of the creative director's debut collection for Oscar de la Renta, and according to a release from the brand, new installments straight from the atelier, shot by Fabien Constant, will be posted on its Instagram daily until the runway show on February 17. Stay tuned for more tantalizing clips on the company's account.