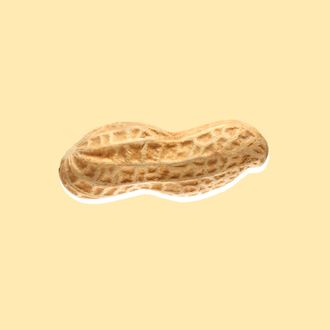 Peanut allergies are scary. They are one of the most dangerous forms of allergic reaction, and, as the authors of a new study in the New England Journal of Medicine explain, their prevalence "among children in Western countries has doubled in the past 10 years," understandably terrifying parents everywhere.
The authors of the study, led by George Du Toit of King's College London and Guy's and St. Thomas' National Health Service Foundation Trust in the U.K., decided to try an approach to preventing peanut allergies in kids that might sound a bit crazy at first: They fed them peanuts.
The researchers found 530 infants between 4 and 11 months old who had "severe eczema, egg allergy, or both" — meaning they are susceptible to peanut allergies. During their first visit with the researchers, the children were given a skin-prick test to determine whether they showed signs of sensitivity to peanut extract, which was an indicator that a full-blown peanut allergy was even more likely to be in their future.
The infants were then randomly assigned to one group that was regularly fed peanut products until the children were 5 years old and another that was not (it should be said that before being assigned to a group, the kids were carefully fed peanuts to test for preexisting allergies, and the kids showing the most sensitivity were placed in the no-peanuts group).
Once the kids turned 5, the researchers brought them back into the labs to test whether they were now allergic to peanuts. The results were impressive: Among the kids who hadn't shown signs of intolerance to peanuts during the initial test, 13.7 percent of those who subsequently avoided peanuts, as opposed to just 1.9 percent of those who ate them, were found to be allergic at the follow-up visit. Among those who had exhibited early signs of peanut problems, the allergy-development numbers were 35.3 percent in the avoiders and 10.6 percent in the eaters. (Importantly, along the way there was no difference in the rates of health problems between those in the peanuts and no-peanuts groups.)
So exposure to peanuts during their early years clearly offered these kids some protective benefits. "This intervention was safe, tolerated, and highly efficacious," write the researchers. There's a big follow-up question, though: If eating a lot of peanuts when you're younger reduces your odds of developing a peanut allergy, what happens when you cut back on your consumption? Will you develop one? A follow-up study is in the works and will hopefully answer this question. In the meantime, it's good to see doctors making progress on a rather scary ailment.