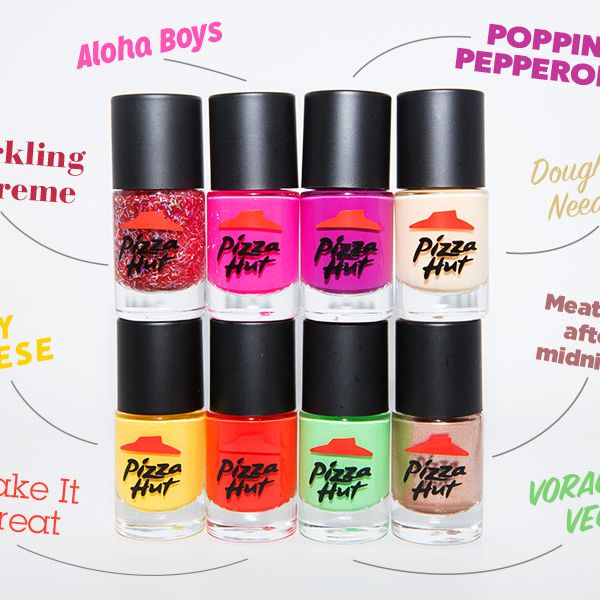 Pizza Hut's good idea.
Photo: facebook.com/pizzahutaustralia
Pizza Hut, a restaurant chain that obliges customers with discs of melted cheese layered with a bounty of greasy extras, is a company that specializes in people-pleasing. In this pursuit, after reading several people's diaries and Good Ideas lists and enthusiastic text threats, Pizza Hut has created a pizza-themed nail polish line.


The polishes come in such shades as ecru (Dough You Need Me), pale bratwurst (Meat Me After Midnight), yellow (Say Cheese), and sickly lime (Voracious Veggie).
The line was designed for contest winners in Australia for a Valentine's Day promotion. So, like an item in a museum or a cloud or a wild animal, the Pizza Hut nail polish is not available for ownership, no matter how much interest or purchasing power individual parties might have. For now, its existence alone will have to bring you satisfaction.