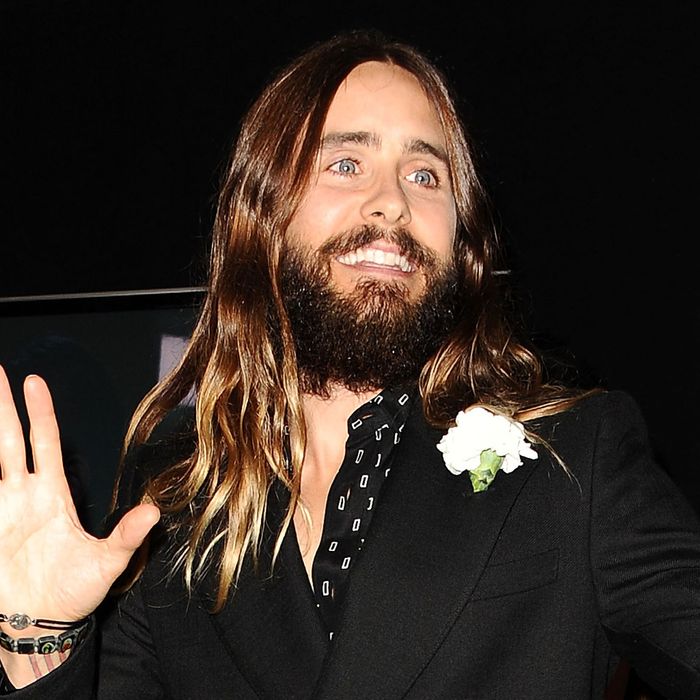 Jared Leto.
Photo: Jason LaVeris/FilmMagic
Actor and probable alien Jared Leto has informed Billboard magazine that he is "terrible at eating a lot."
For his upcoming role playing a human person (the Joker for an upcoming Batman movie), Leto needs to gain a lot of weight, which involves eating a lot, an activity he is "terrible" at.
But, it's not for lack of trying. He even tries during the interview, by sitting in front of a "takeout container filled with vegan tacos." Did he overcome his inability? Did he even try a taco or try at all? We never learn.