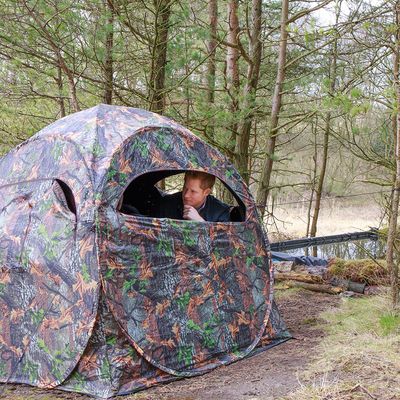 Prince Harry in a tent.
Photo: WPA Pool/Getty Images
This week, Prince Harry, a 30-year-old skilled holder of things, partook in a noble quest to save England's endangered red squirrels. While traipsing about the Northumberland forest, he took some time to solemnly contemplate the situation at hand while sitting in a camouflage tent. His other efforts included inspecting a squirrel feeder and trying very hard to spot some furry rodents. Sadly, People reports that Harry did not see any squirrels this time.