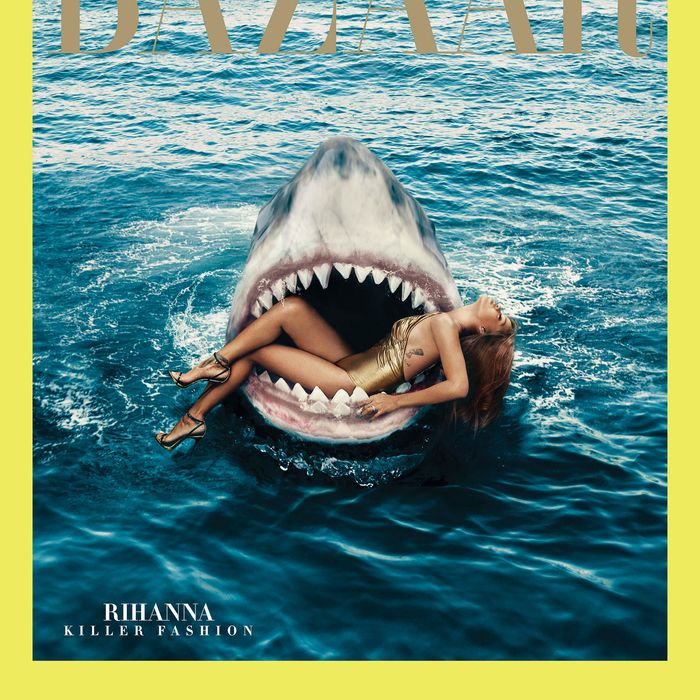 Rihanna poses in the mouth of a shark.
Photo: Norman Jean Roy for Harper's BAZAAR
To randomly commemorate the 40th anniversary of the movie Jaws, the cover for the March issue of Harper's Bazaar features Rihanna just chillin' within the mouth of an actual eight-foot shark.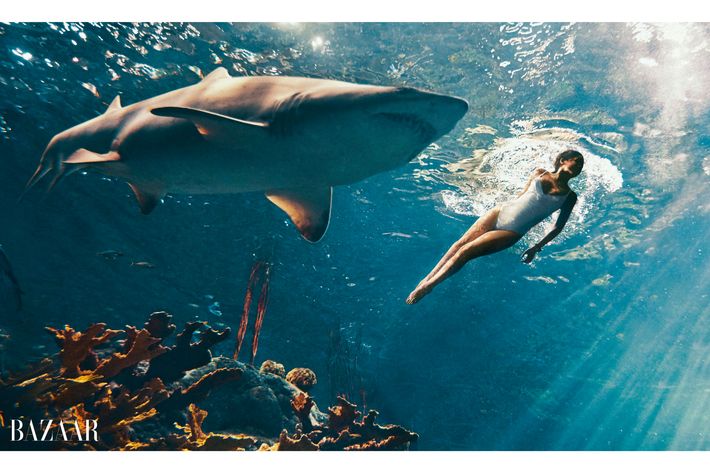 A dramatic fashion photo doesn't necessarily require explanation, but Harper's went ahead and provided a somewhat laborious quotation to help explain the "metaphor":

How did you learn to swim with the sharks of life?

"I try my best to avoid the sharks of life, but I have had my share of experiences with them, and in those cases I just have to handle them accordingly. But I do not swim with sharks … sharks swim with sharks."
After, like, two bong rips, this is going to make so much sense.