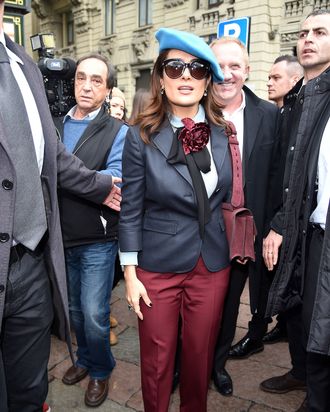 Salma Hayek in her blue beret.
Photo: Jacopo Raule/Getty Images
It's hard to act natural as a visitor in a foreign land when deep down you know that you stick out like a sore thumb. That explains why Salma Hayek took it upon herself to add an electric-blue beret to her outfit for this afternoon's Gucci show in Milan. She just wants you to know that she belongs — which is why she matched her headpiece to the local street signs.