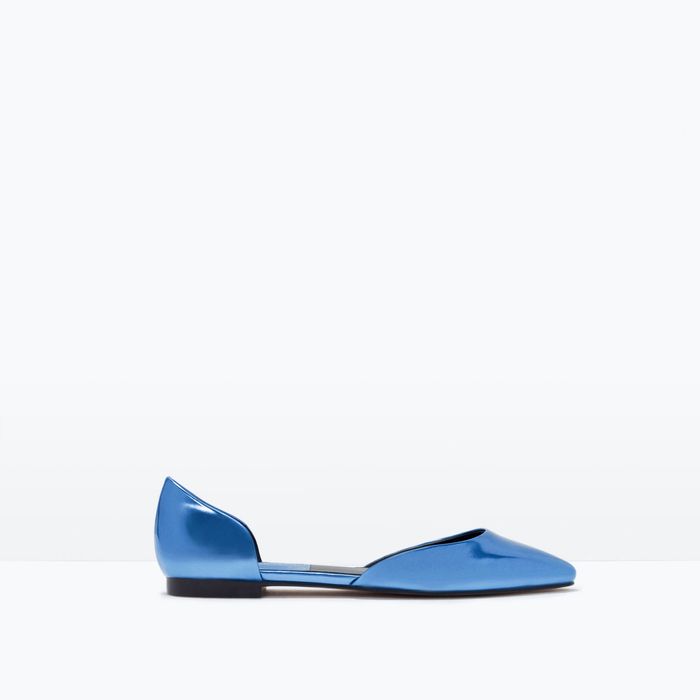 Shiny d'Orsay Shoes from Zara.
Photo: fotografozara1
Give your feet a break from sky-high heels when you get to the office and switch into these d'Orsay flats by Zara. Their shiny blue texture and unusual cutouts elevate the simplest work look. And they're great for off-duty, too: Pair them with slim-fitting trousers, a blazer, and minimal accessories for an upcoming dinner party or evening out.
Shiny d'Orsay Shoes, $35.90 at Zara.