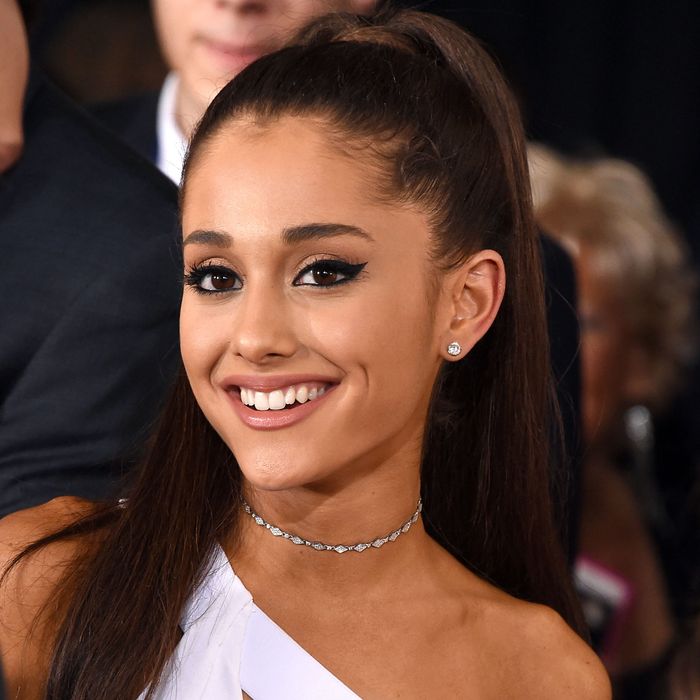 Ariana Grande, carrier of many perfumers.
Photo: Steve Granitz/Getty Images
Singing pinkie finger Ariana Grande is like an ant, in that she can perhaps carry more than her mass. For example, she explains that in her purse, at all times, she carries exactly six (6) glass bottles of scent. She describes her cargo:
I have always been obsessed with perfume. I always carried like six different scents in my bag, another three in my suitcase and another couple in my car.
The singer is currently designing her own perfume, after signing a deal with Luxe Fragrance. The perfume, which Grande says will be "something that encompasses everything I love," should be available for sale in September.