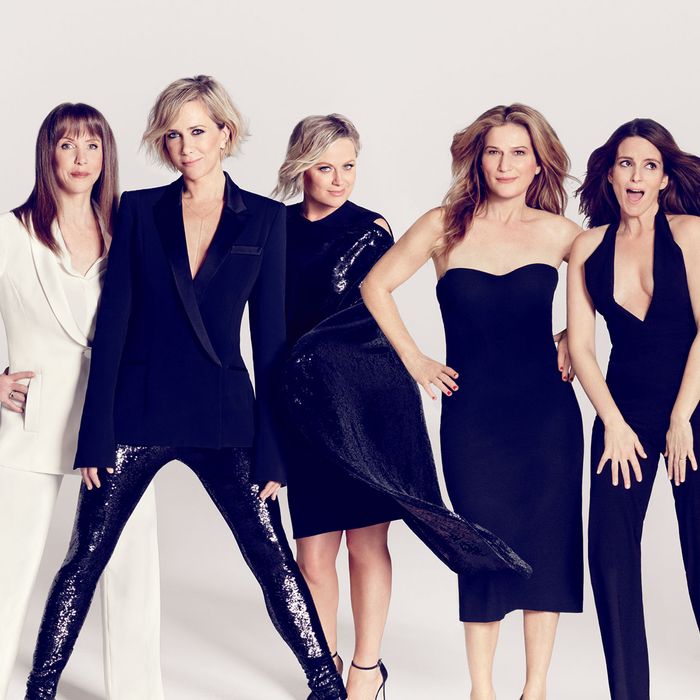 Laraine Newman, Kristen Wiig, Amy Poehler, Ana Gasteyer, and Tina Fey: all former employees of SNL.
Photo: Jason Bell
An impromptu summit meeting of Saturday Night Live cast members (girl variety; reunited for Glamour magazine) touched on various important subjects regarding gender, comedy, work-life balance, and how to nap at work.
Trusted relaxation hero Amy Poehler said all costumes were individually assessed according to such a standard: "I liked the costumes depending on how easily I could take a nap in them. I always pitched a character called Sleeping Bag Lady, who just wore a sleeping bag, but it never caught on." Tina Fey, another notable genius, reached comfort from another direction by making her "unfortunate jeans" the star of the classic "Mom Jeans" advertisement parody. "Looking back, I'm at my goal weight in that commercial," she says, "even though I was wearing padding." Padded jeans sound very good for napping. It's so great when everyone shares goals.