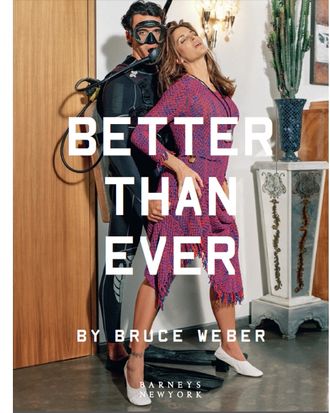 Stephanie Seymour in the Barneys spring 2015 campaign.
Photo: Bruce Weber
The median age of models in this crop of spring 2015 campaigns continues to go up, with the latest group of girls of a certain age being Barneys New York's new faces. But this isn't a new tack for the retailer, which has always been a fan of using models of more advanced years: A fortysomething Lauren Hutton modeled for the 1988 campaign, shot by Steven Meisel, and Penelope Tree and China Machado have appeared in the store's ads over the years.
The new, Bruce Weber–shot campaign is titled "Better Than Ever" and depicts Stephanie Seymour, Brooke Shields, Christie Brinkley, Pat Cleveland, Veronica Webb, Elaine Irwin, and Bethann Hardison, among others, canoodling with their twentysomething suitors in Miami. "We really loved the idea of embracing both age and diversity for this campaign," Barneys creative director Dennis Freedman told the Cut. "The story sends the message that as a woman gets older, she naturally develops a sense of personality, confidence, and humor that really shines through. Only a woman of a certain age can really command a room in such a powerful way. She has a lifetime of experience, and because of that,  she's able to have a certain perspective and sense of humor. There's a lot of laughter in the images and a focus on how sexy a certain smile is — I mean, think of Christie Brinkley's smile."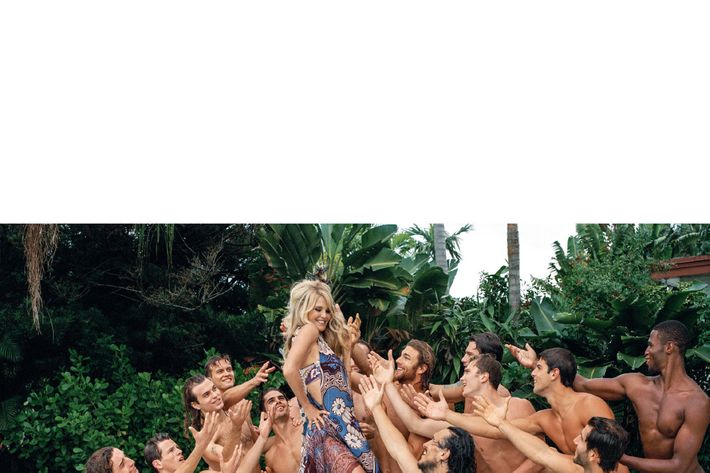 If that's not enough supermodel wattage for you, Weber also made a film showcasing the adorable baby pictures of Brinkley, Shields, Cleveland, and more, which you can watch exclusively below.