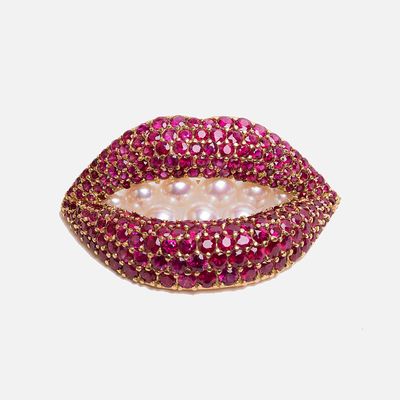 Salvador Dalí Lips Brooch.
In a fantasy world, I'd be Paddle8's No. 1 customer. The web-based auction site always manages to acquire some of the most interesting and decidedly not-stuffy art collectibles. Its latest sale features jewelry and watches curated by Sofia and Alexandre de Betak — a mix of merchandise that includes pieces by Alexander Calder, Roy Lichtenstein, and Peter Shire. But my personal favorite is this Salvador Dalí pin, which comes covered in rubies, pearls, and diamonds. It's a tiny but pretty damn spectacular way to highlight the lapel of a blazer — and the closest thing to a grill I'd ever wear.
Salvador Dalí Lips Brooch, $25,000 at Paddle8.