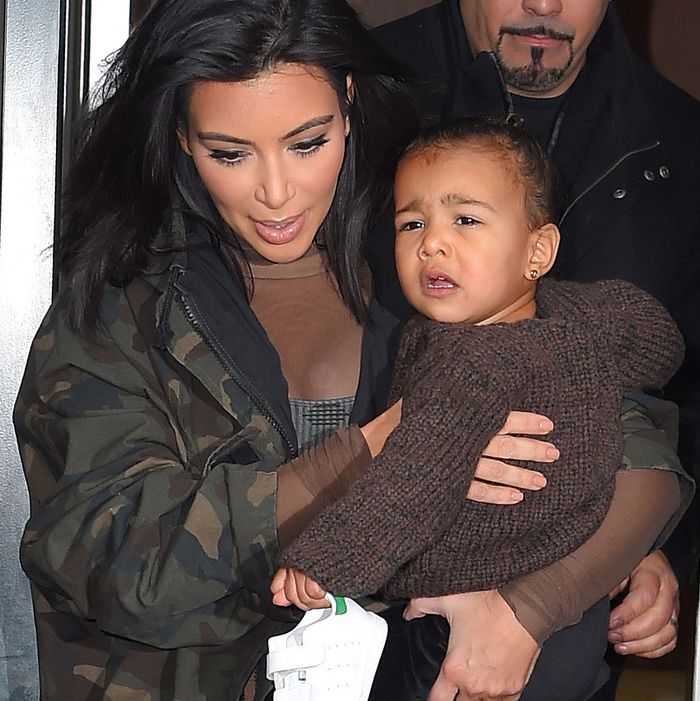 Kim Kardashian West with North West.
Photo: Josiah Kamau/BuzzFoto/Getty Images
Rapper, producer, notable dad dancer, and fashion designer Kanye West's front row included a bevy of famous friends who turned out to support the Kanye West x Adidas Originals collection he showed yesterday. Notably missing, however, was the littlest West — North — who had to be taken backstage after she would not stop crying.
Kanye dadsplained the tantrum to i-D after the show, saying:
"Maybe she was just scared for her daddy. She just wanted people to stop being mean to her daddy. Because she knows that her daddy loves the world and just wants to make it a more beautiful place."
While it's true that Kanye really seems intent on showing us a new side of himself, other possible reasons for North's crying include: It was really cold yesterday, the show started almost an hour late, she was exhausted, and she's a toddler.
Also, her royal highness Beyoncé was not pleased.