Tom Ford's Starry-Eyed Dream of the American West 
On Oscars weekend, he showed vintage-inspired, California cool.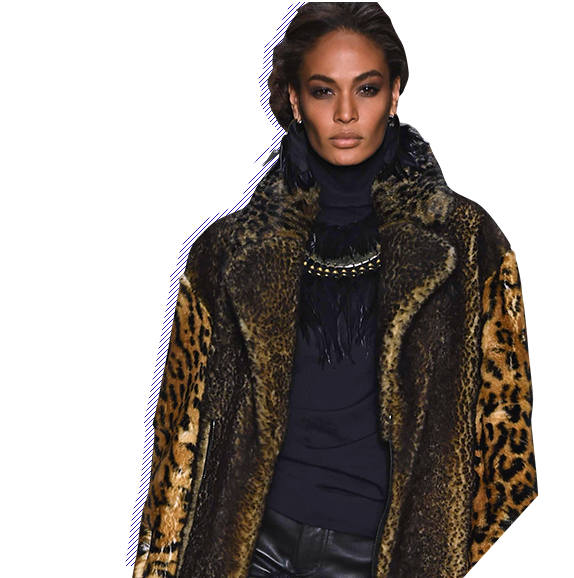 Tom Ford's Starry-Eyed Dream of The American West
On Oscars weekend, he showed vintage-inspired, California cool.
I'm holding out for a fashion show in Antarctica. Seriously, designers, don't bother to include me on your A-list until it takes at least 20 hours by military plane and dogsled to get there. I want to see some imagination.
Los Angeles? Please. It's practically Brooklyn. Everybody and their brother is showing there: Raf, Karl, and now Tom. Sorry, Mister Ford. I love him, I really do. He's so darn American. Why, I don't think I've met another designer whose vulnerabilities are still intact, despite years of living large. He's just a big, bad dreamer from Texas who wants a little more.
So last night, Ford staged his fall show in L.A. — where he has lived for the past decade when not in London, the home of his company — among his entertainment-industry cronies. Of course it was no accident that he showed on Oscars weekend, the most star-studded of the year, and the red carpet is where his ideas of drama truly come to life. His spring collection, a bit of a striptease — with slit skirts and mini slips freckled with glitter pasties — might have seemed a better act for L.A. than the modest tiered dresses and denim patchwork skirts he put forward last night. But, in fact, those choices revealed a different feeling for L.A., and maybe generally for the West. The tiered dresses and peplumed jersey tops, worn with skirts, made me think of the city's long obsession with vintage clothes (I thought of the designer Holly Harp in the late '60s). Denim is part of California hippie culture, a style that Ford also referenced at Gucci. 
And the many rangy fur jackets — their shape seemed more howdy ranch hand than stuck-up luxe. I especially loved the ombré-shaded ones in what looked like the coat of a shaggy dog.
Perfect for hollering "Mush!"