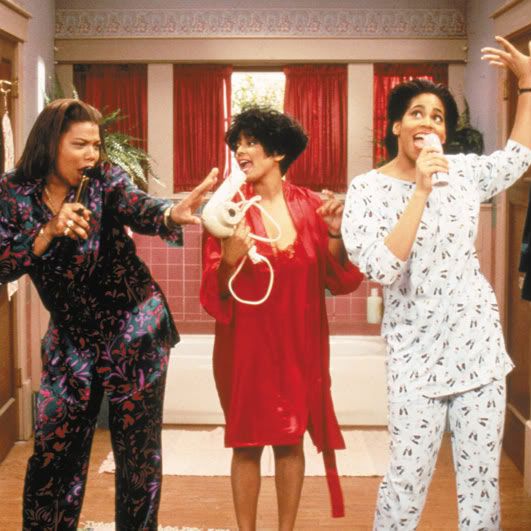 The stars of Living Single.
Photo: Warner Brothers
The years from 1993 to 1998 offered some of the most glorious portrayals of female friendship on TV — not because of Friends or Sex and the City, but because of Fox's very great, highly rated Living Single. The show followed four single black women (and two dudes) living, laughing, and loving in Brooklyn in the '90s and is excellent for these reasons: The show was written by Yvette Lee Bowser, the same woman who wrote A Different World. Queen Latifah starred. Obviously, the '90s fashions were amazing. Also, there was a fly girl in the opening credits. Who cares if you're a Samantha or Miranda when you could be a Khadijah or Regine? I miss you, Living Single. You got such great ratings. Why are you not syndicated on TBS?
But there's some exciting news that almost fills the Brooklyn-size hole in my heart: Two of the show's stars, Kim Coles (Synclaire) and Erika Alexander (Maxine), are back with a web series all about their real-life friendship. Here's a teaser for the series, The BFF Chronicles, which will appear every Wednesday at 12 p.m. It looks like it will be as hilarious as Living Single, and the theme song is definitely just as funky.