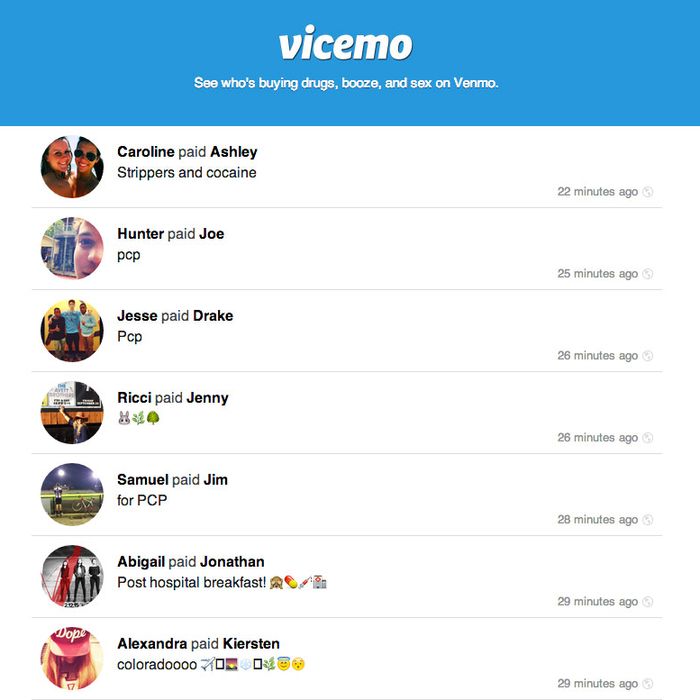 As predicted, payment app Venmo is an immoral hotbed of remittances for illegal activity (drugs, purchased sex) and legal activities described in a way that gives mundane lives a much-desired sense of danger (crack muffins).
Single-serving website Vicemo has collected these entries in a feed of all Venmo payments for "drugs, booze, and sex." Proper emoji (leaves, teeny mushrooms, pills, beers) have been considered. One can learn all sorts of things from Vicemo. For example, in the last hour, a lot of people have been supposedly purchasing PCP.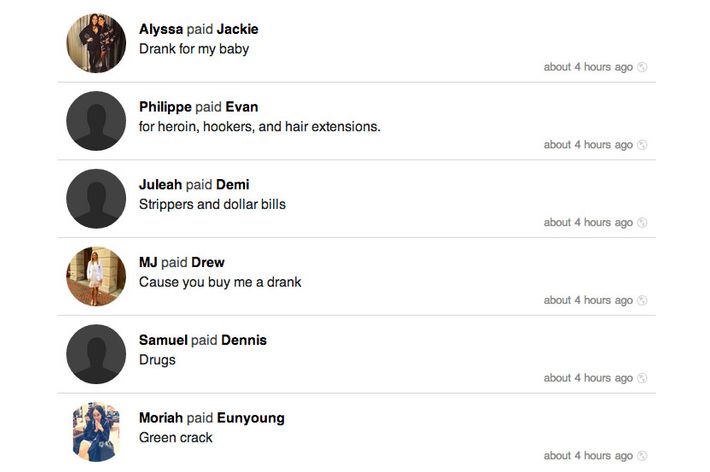 Of course, the most amusing entries are the mistakes — something to "soften the blow" or the saddest entry in the past 24 hours: "why is Claritan so expensive [pill emoji]." Also, a special shout-out to the incomprehensible inclusion of a ground-breaking payment between roommates: "I drank your milk last night and just realized it was yours and not mine." Bless you all. Stay safe out there, please.