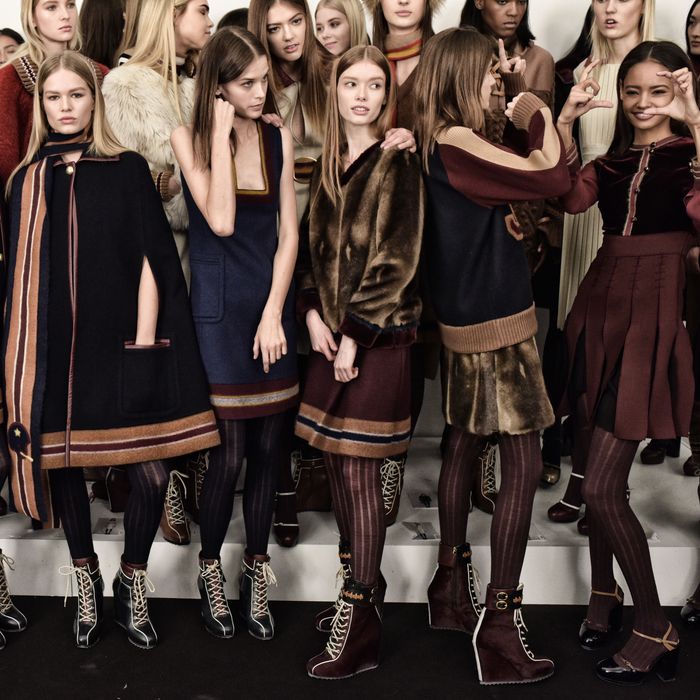 Models at Tommy Hilfiger.
Photo: Grant Lamos IV/Getty Images
For the final installment of WNYC's Fashion Week segment, our editorial director, Stella Bugbee, reflects on the elements that make up a fashion show's attitude — from Diane von Furstenberg's smiling, glamorous, floating models to the angry-looking women who stomped down the runway in creeper boots at Alexander Wang. As New York Fashion Week wraps up, Bugbee muses, "I always come back to it, just thinking about the way women have to deal with their lives, and the way women get dressed, and the way that women are under so much more scrutiny and so much more self-imposed pressure to look their best and to translate that through clothing. It's just a thing that men don't even have to think about half the time." Click the link below to listen to the full segment.