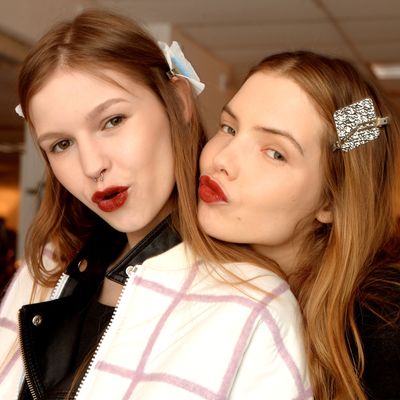 Friends getting redder together at 3.1 Phillip Lim.
Photo: Clint Spaulding
If this season's lip colors were a Drake lyric, they would be "no new shades." While there's only so much "reinvention" to a red lip, and lip balm is still the new lipstick, there were three especially beautiful red lip shades from New York Fashion Week. Here are three shades that prove that red lips are still more fun than lip balm.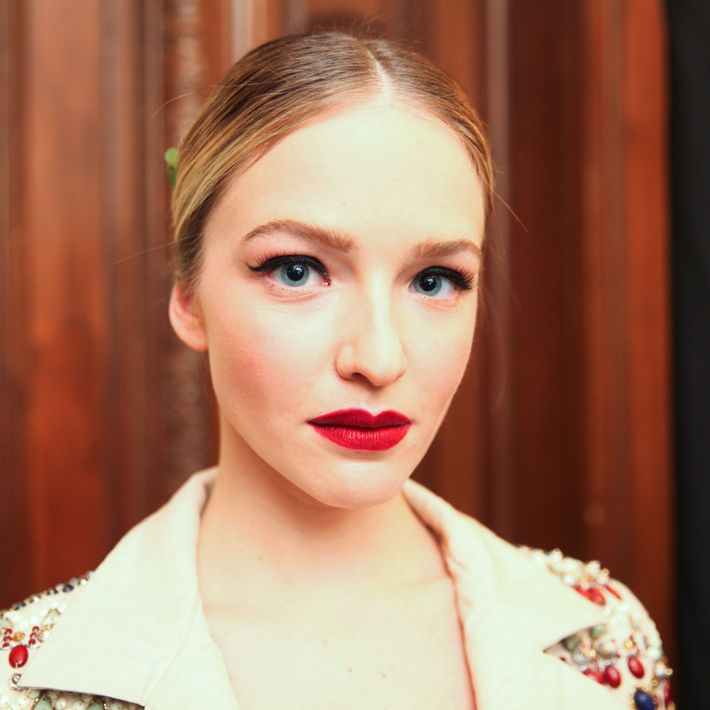 A pretty wine-colored stain was densely applied from the center of the lip starting outward was the final touch at Alice + Olivia. Lips were first prepped with Stila's Stay All Day Liquid Lipstick in Fiery and Vinyl Lip Gloss in Melon for lips that looked practically multidimensional.
MAC's Retro Matte Liquid Lip Colour in Oh, Lady (out next fall)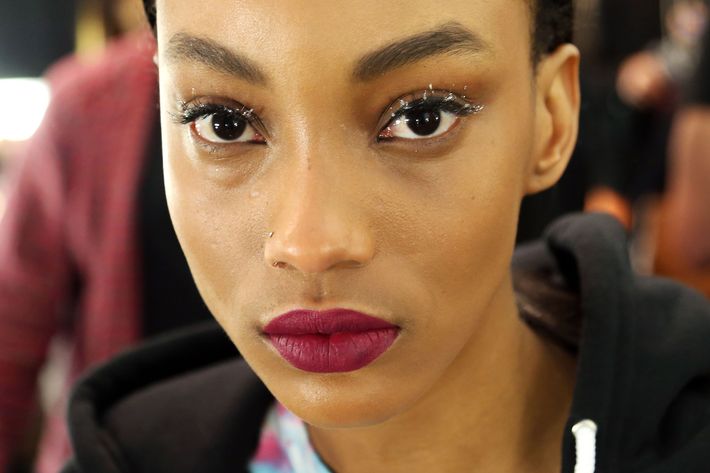 At Monday's Carolina Herrera show, this smooth liquid lipstick delighted all of the beauty editors in attendance with its vibrancy.
NARS Cosmetics VIP Red Lipstick (out next fall)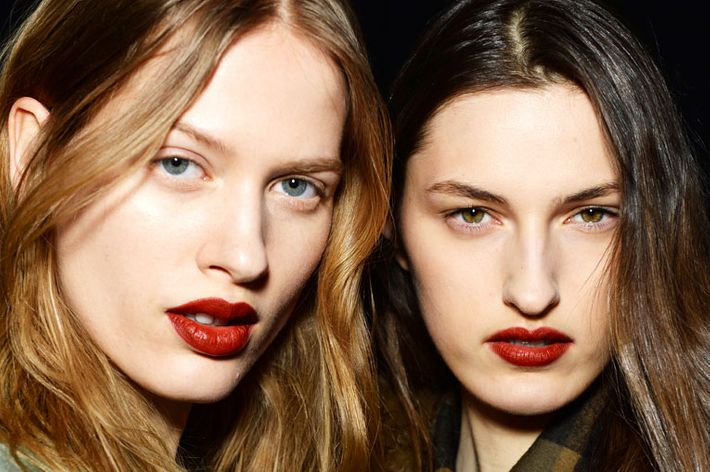 This lipstick was dabbed lightly on the lips at Thakoon by Diane Kendal and then used in full-force at 3.1 Phillip Lim by makeup artist Francelle Daly for a more punky look. "She's a girl who just wakes up and throws on a lipstick," Daly explained, adding that she liked the color because it reminded her of her favorite oxblood Doc Martens growing up. As a substitute until this color launches in the fall, NARS Velvet Matte Lipstick Pencil in Mysterious Red is similar.