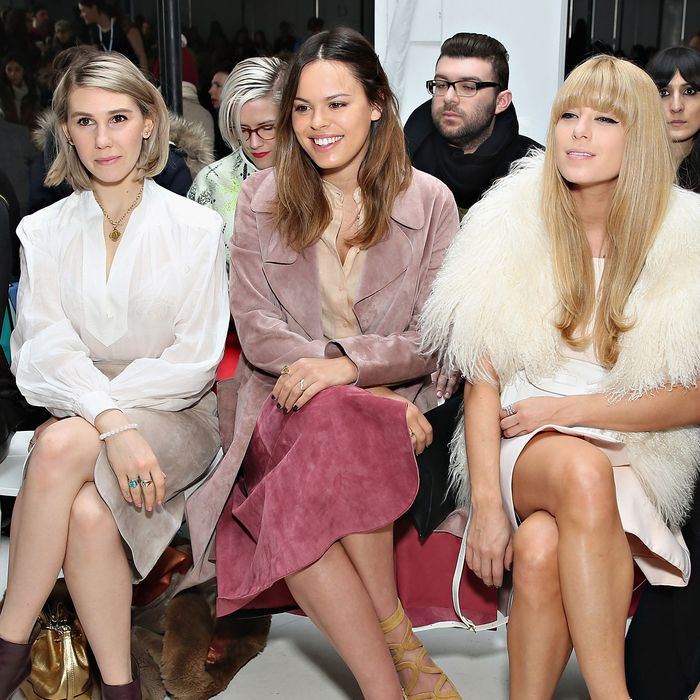 Dylan Penn, Zosia Mamet, Alix Brown, Atlanta de Cadenet, Julia Goldani Telles.
Photo: Cindy Ord/Getty Images
Leave it to Jill Stuart — she of the barely-there miniskirts and '70s rock-inspired dresses — to attract the most PYTs in one place at her show this afternoon. We immediately spied Zosia Mamet, Atlanta de Cadenet, Dylan Penn, and The Affair's Julia Goldani Telles all clustered together in the front row, smiling in approval at the same runway looks, bare legs crossed in the same direction, just like the clique you used to avoid in high school to protect your self-esteem. Was it hive mind? Were they all best friends? Were they telling in-jokes and swapping Tinder stories? "Oh, we all pretty much just met today," said Penn, who was skipping the rest of the shows to head to Cleveland. Why on earth? "To visit my friends."
As they exited, it was impossible not to notice that neither Mamet, nor Penn, nor de Cadenet hustled to put on long johns or tights or anything at all under their ensembles, which, to most mortals on the East Coast in February, would be considered straight-up ridiculous. But upon reflection, we understood that it was just another of Fashion Week's instructive moments: The more famous you are, we realized, the less likely you are to wear tights in cold weather. It's not even simply about having a driver — it's about knowing you'll never have to wait in line or be concerned with basic human needs like keeping yourself warm, because someone else will always be there to provide for you.
See the full Jill Stuart fall 2015 collection here.
See the full Christian Siriano fall 2015 collection here.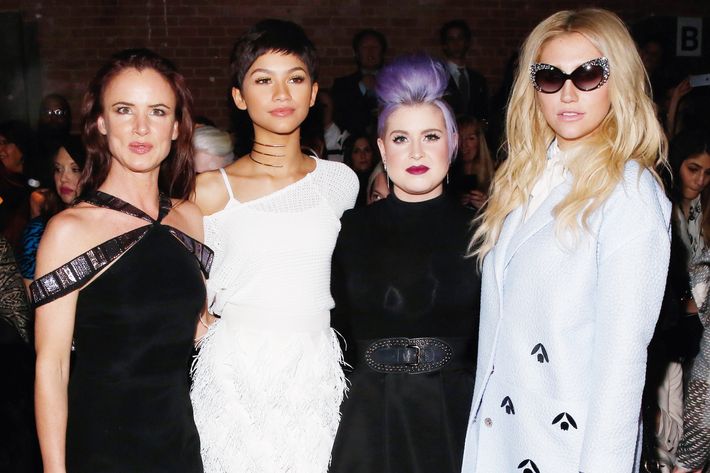 At Christian Siriano, Kelly Osbourne sent some mixed messages about her fame levels — she skipped the tights, but chose to wear ankle socks. Osbourne shared the front row with Zendaya (no tights), Evan Rachel Wood (no tights), Kesha (no tights, very famous), and a pregnant Coco Rocha, who is undoubtedly quite well-known, so never needs to wear tights. "I just consider these my comfortable clothes," she said of her leg-baring skintight dress and heels. And in a surprise showing, Juliette Lewis, who is making a comeback on ABC, asserted her dominance over  younger stars — she had no hose and a useless-looking white cape. When asked about the ability of said cape to keep her warm, she replied with a shrug, "It doesn't really." Juliette Lewis: The most famous of them all?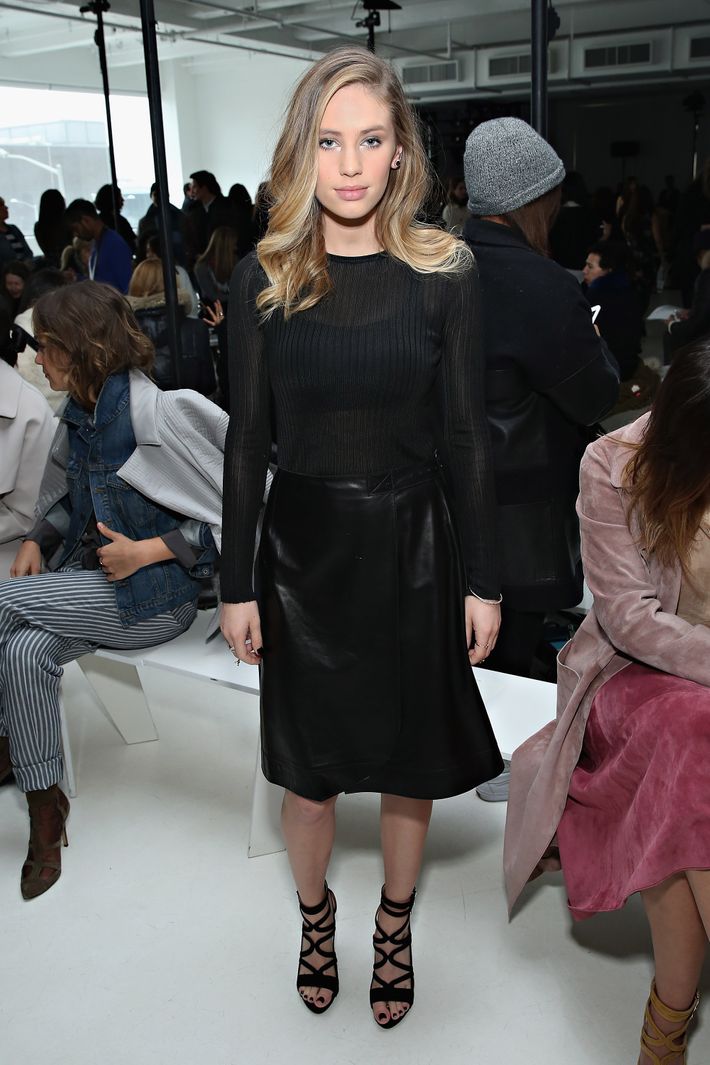 Dylan Penn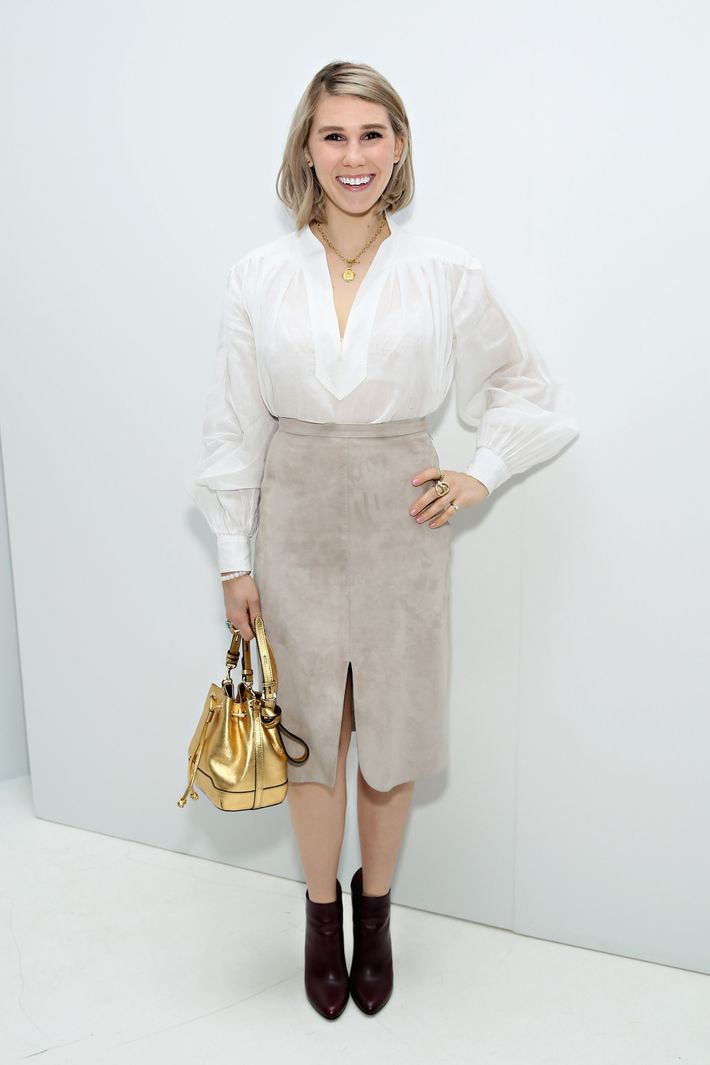 Zosia Mamet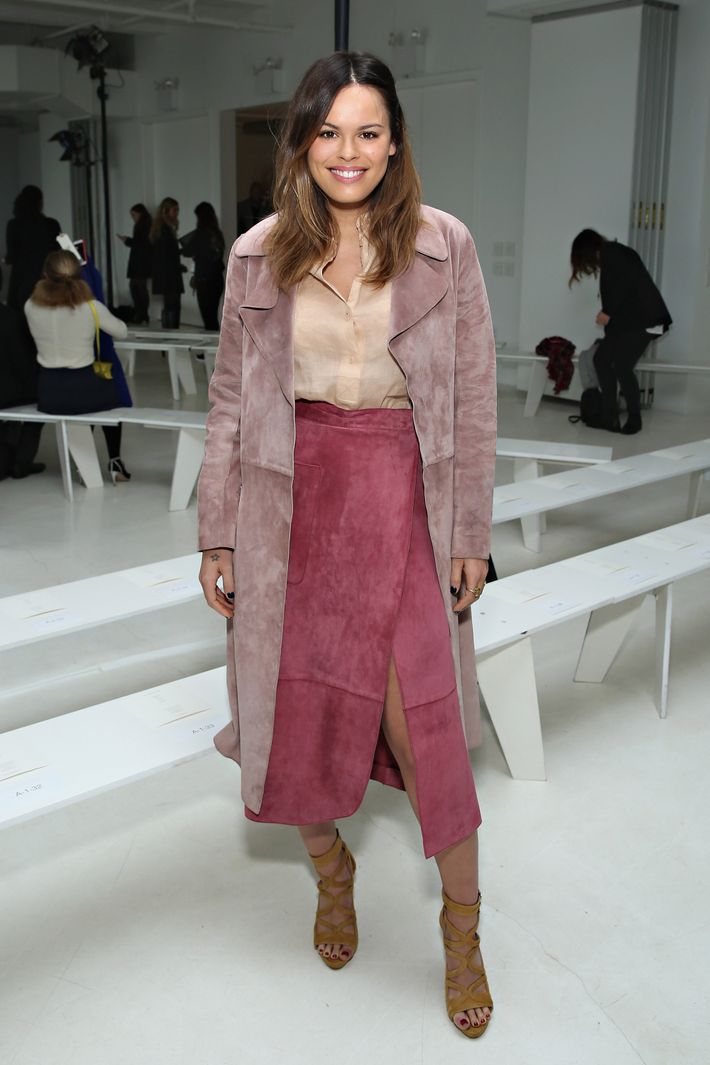 Atlanta de Cadenet Taylor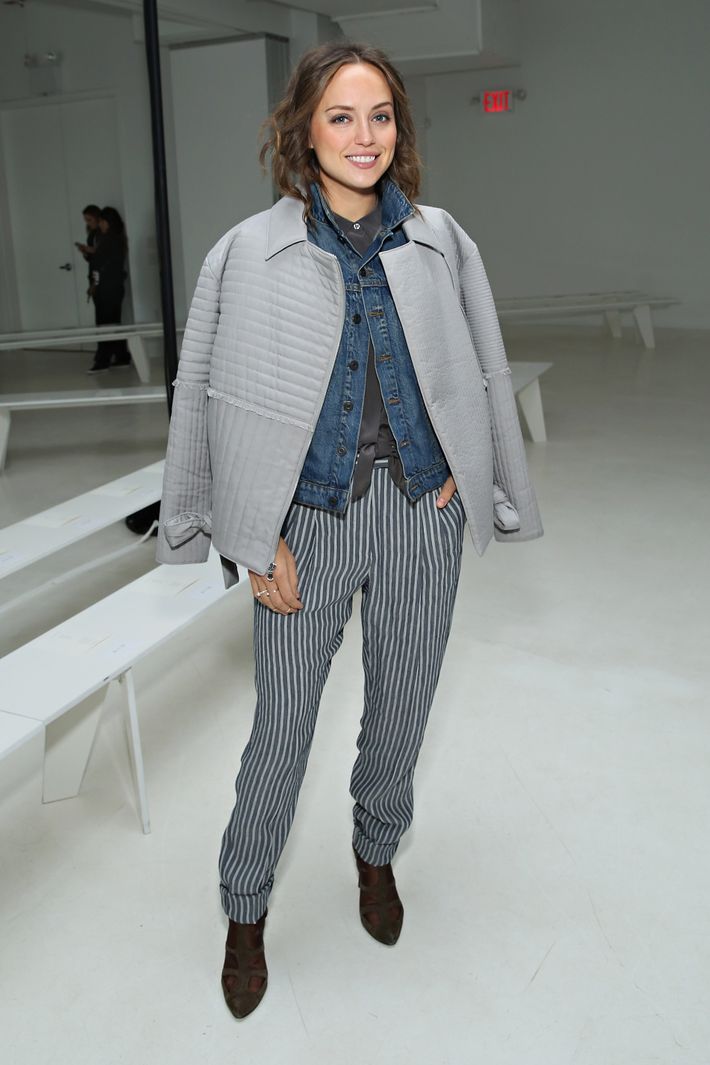 Kelly Framel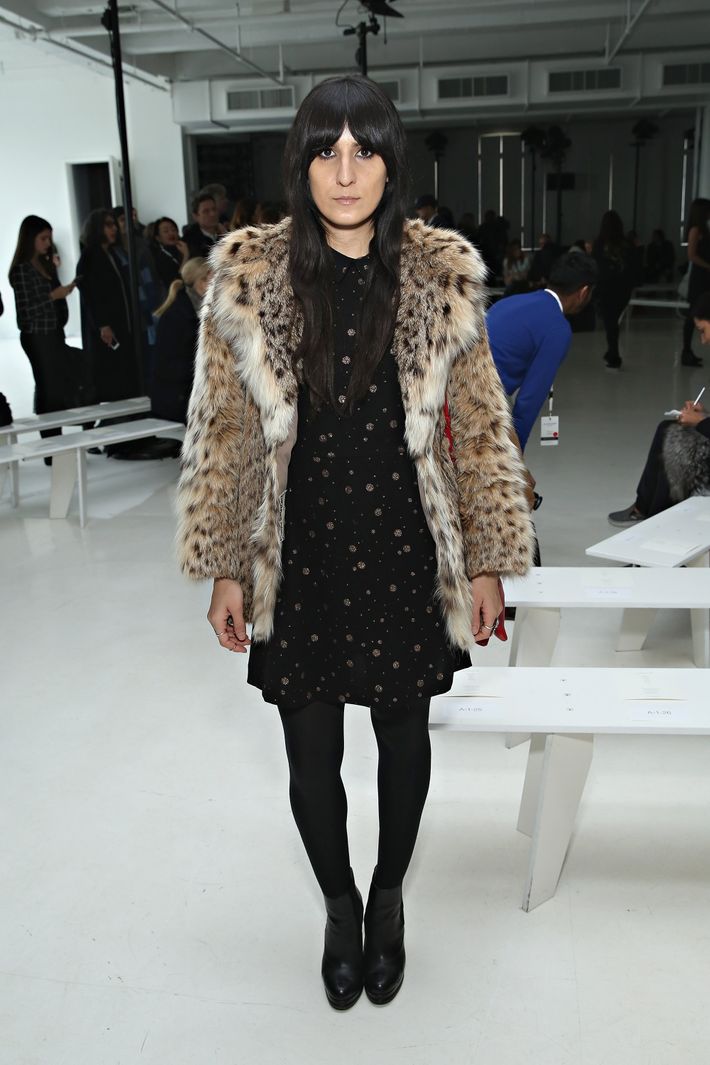 Kristen Gallegos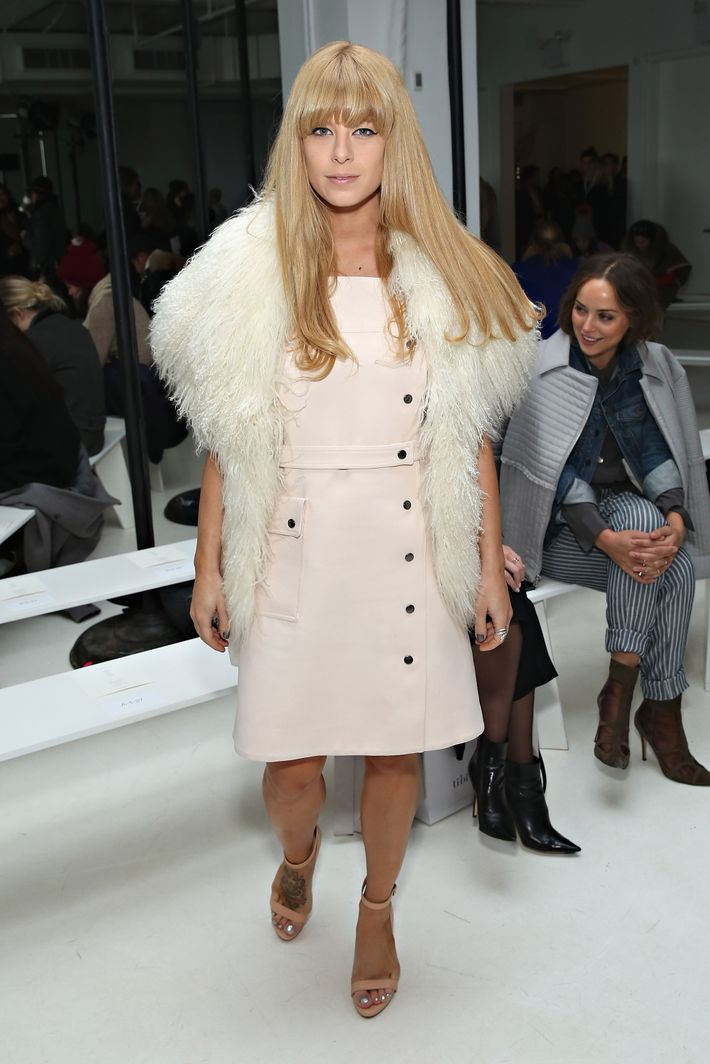 Alix Brown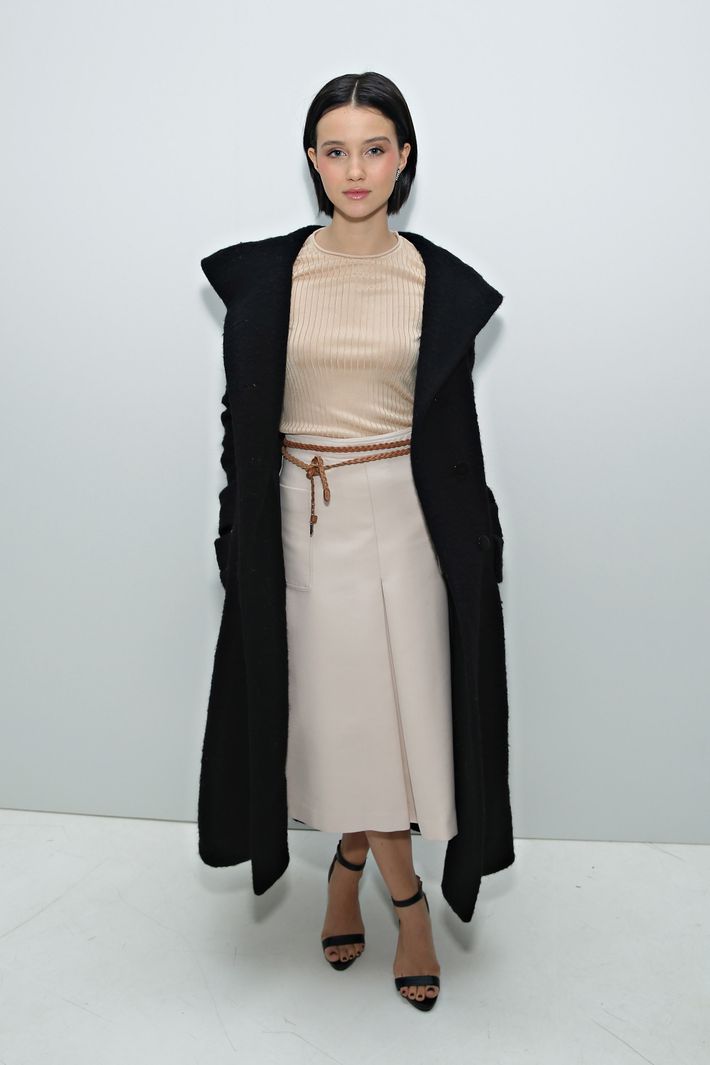 Julia Goldani Telles