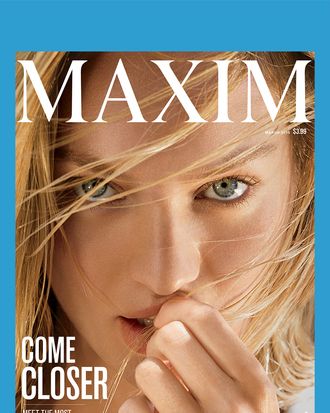 Maxim.
Photo: Maxim/Gilles Bensimon
The announcement last September that Kate Lanphear would be the new editor-in-chief of Maxim inspired a ripple of fascinated surprise. A style director at women-centric T and Elle, Lanphear was a street-style star before street style got annoying. Her asymmetrical platinum hair and boxy leather jackets attracted a cult following among women who never so much glance at Maxim's Hot 100 — so the appointment was a strong signal that the magazine would be heading in a new direction.
But what direction would that be, exactly? This week, Lanphear's first issue hits newsstands. It's a stylishly macho exploration of the theme "raw," with features about spearfishing and butchery, Mike Tyson on boxers from the former USSR, and The Game pickup artist Neil Strauss on sex-addiction rehab. The Cut talked to Lanphear about her lad-mag overhaul.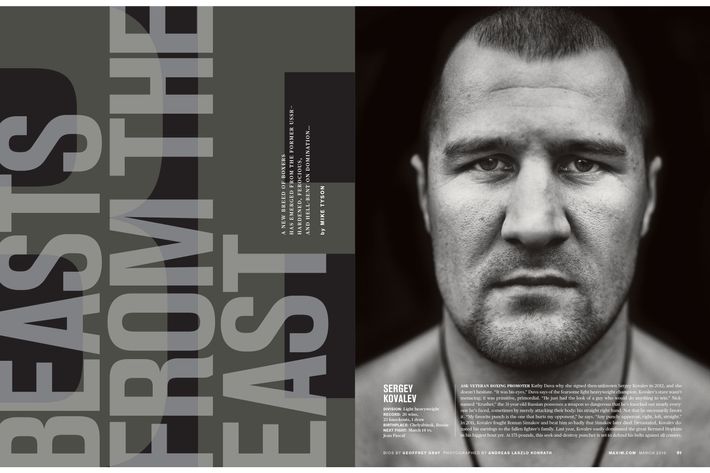 Tell me about getting the call from Maxim.
It was just as surprising on the inside. I thought it was a really unique opportunity and I was excited to try something different. I knew I could use my background to put more emphasis on style in the book and change it a bit. There was already a change taking place because of the new ownership; Sardar Biglari was assembling a great team and I wanted to be a part of it. The fact that they approached me shows they were ready to make a change.
What was it like to move from women-centric fashion and lifestyle outlets to a men's magazine? What was your relationship to men?
Hmm … my relationship to men. It was much more about the role of an editor and a content creator, trying to focus on serving the audience. That was something that really surprised me, too: It's over 2 million readers. I was floored by that. You don't really hear about readerships that are that robust. I wanted to extract the essence brand-wise, but Maxim was founded two decades ago, really, so we wanted to architect something that reflected the time we live in now and to respond to the time we live in now. I'm really committed to storytelling, whether it's giving style stories context and meaning or telling stories about success, drive, determination — overcoming adversity with attitude and energy.
How has men's fashion changed since Maxim's launch?
Men want to look great. They are sophisticated and they really embrace and care about quality when they do buy into fashion and luxury. They're more interested in and open to fashion and style and grooming than I think they have been in recent history. It's about celebrating style in all areas of our lives. My approach at any point in my career has been that aspirational doesn't mean unrelatable.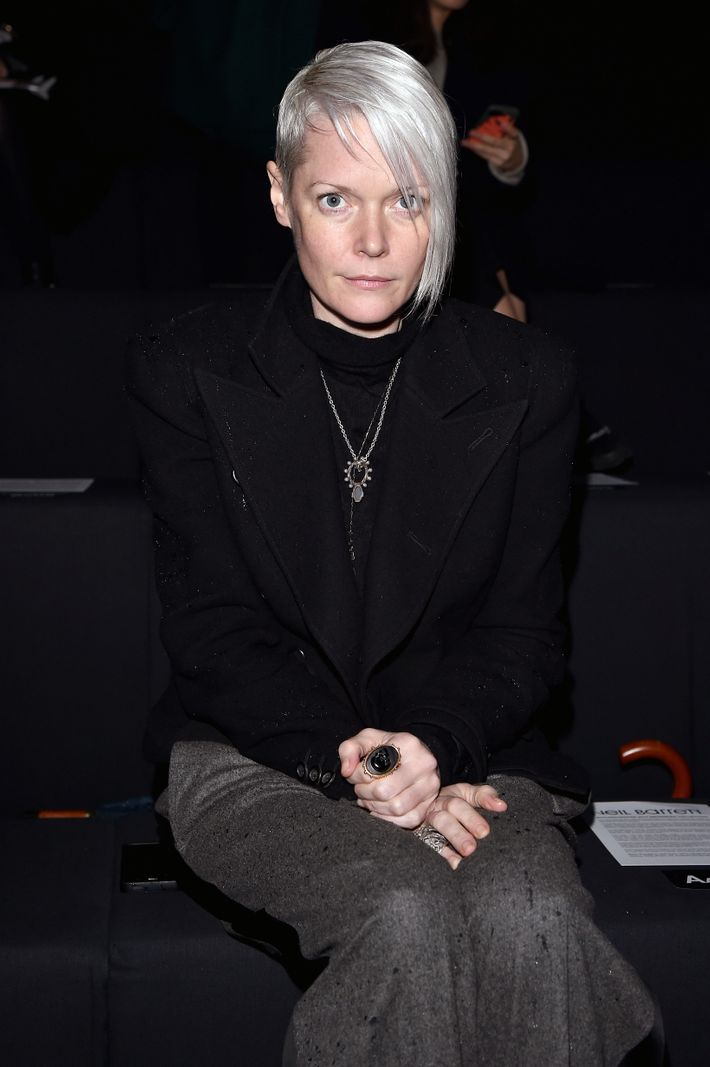 And you've been borrowing from the boys, style-wise, for a while.
[Laughs.] That's why I'm the perfect fit.
Why did you organize the issue around the theme "raw"?
We wanted to build issues around immersive themes; with "raw," there's an almost-visceral feeling to the content. I thought breaking up the sections would free us up a little bit to think about things a little bit in a different way. It forces you to be more thoughtful — it's not just the latest press release — and it's working. That came through in these magical ways. I asked novelist Andre Dubus III to write 1,000 words on "raw" and told him I wouldn't edit it. It's a deeply personal essay on being a man — I think that's approaching things in a sophisticated way, but with that freedom.
When I picture Maxim I see a starlet in lingerie. Why did you choose a close-up of Candice Swanepoel's face for the cover?
To be honest, it was one of my favorite pictures from the shoot. But I think it speaks to our ideas about desire and sexuality, not shying away from that. You don't see almost anything but Candice's gorgeous face and how hypnotic her eyes are. I think that speaks to how surprising and challenging sexiness is.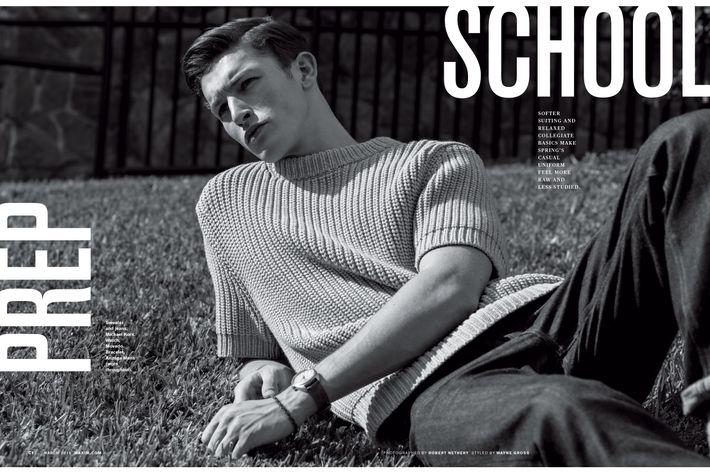 In your editor's letter, you write about how the abundance of free, online pinups has ushered in a new appetite for "more authentic, self-possessed" women. How does that affect your mandate at Maxim?
The shift has been going on long before I arrived here. We've all seen it unfold. It goes back to why the brand and the magazine is so open for change and continuing to evolve. We feature the type of women a guy could fall in love with, the same way you celebrate any kind of beauty. It's just outside of your reach. We want to celebrate women's physical beauty because it's an essential part of the brand, but we also want to celebrate their success and tell their stories. They're as successful and energetic and driven and confident as the men we want to speak to. My vision is to show women who will be a partner. She's not oiled up on a surfboard, she's carrying the surfboard to the back of the truck you're going to go to Montauk in together. That's the fantasy and the aspiration.
Playboy editor Jimmy Jellinek has stated his ambition to make the magazine female-friendly. How do you appeal to women?
With a more realistic kind of experience, something that's relatable, and showing who women really are. But that's my approach to everything. We'll treat the men we feature the same way. Plus, there's a great tradition of journalism in men's magazines — which I think women also enjoy — and we'll preserve that. I invite female readers! We're trying to build lifestyle, general-interest content curated with a guy's guy in mind, but I hope any story that we're doing is compelling enough to transcend gender.
Has anything else surprised you about working for a men's magazine?
How much food is in the office — that's different.

This interview has been condensed and edited.