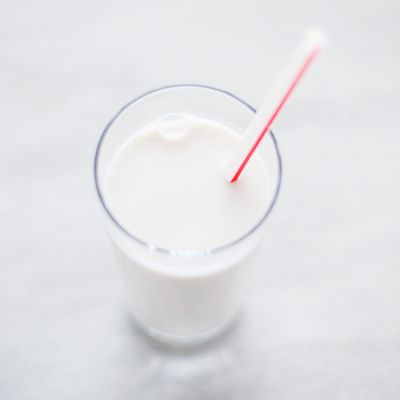 Photo: Steven Errico/Corbis
Coca-Cola's latest innovation is a milk-related liquid called Fairlife that has little to do with either equality or carnivals, but does serve up promises about changing its consumers' lives.
Fairlife foregrounds its high-protein, lactose-free formula as a helpful beverage for any health-conscious American. At The Atlantic, Joe Pinsker reports:
Fairlife is riding two trends in the food industry, according to Jonas Feliciano, a senior beverage analyst at the consumer-research firm Euromonitor International. The first is that Americans are convinced that they aren't getting enough protein. The second is that they're increasingly vigilant when it comes to identifying any intolerance they may have of gluten or lactose. The high-protein, lactose-free Fairlife indulges both of these neuroses.
Like many other food products marketed as "high protein," Fairlife is capitalizing on two trendy falsehoods held by food-eating Americans: that their protein intake is too low and protein is super-healthy.
What's more, some nutritional scientists are concerned that Coke's chemical-fussing with milk will remove valuable micronutrients from the liquid. Not the poor micronutrients. If we don't look out for these tiny dears, who will?