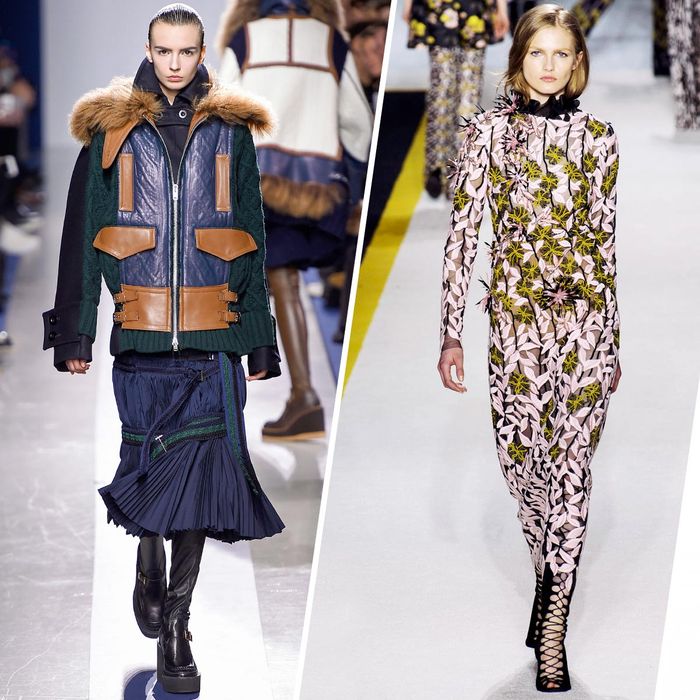 Fashion month usually brings over-the-top looks and accessories designed with fashion editorials in mind. But through all of it, we have to ask ourselves: What would we want to wear? Every day, the Cut brings you editors' picks — items from the runways they'd actually buy.
1. Sacai always delivers with great oversize outerwear options for fall. This season the collection featured a fantastic pleated navy skirt, with belts wrapped around it, that looked both swingy and lean underneath a leather-and-knit parka with a fur trim.
2. The skirts were short at Saint Laurent, often worn with cropped jackets. But there were also some strong everyday outerwear options, like an elongated gray blazer worn over a glitzy gold dress.
3. There were beautiful floral embroidered lace dresses at Giambattista Valli. This romantic long-sleeved dress in pretty petal pink and green was worn with sexy lace-up shoes — a combination that was simultaneously sweet and very sultry.